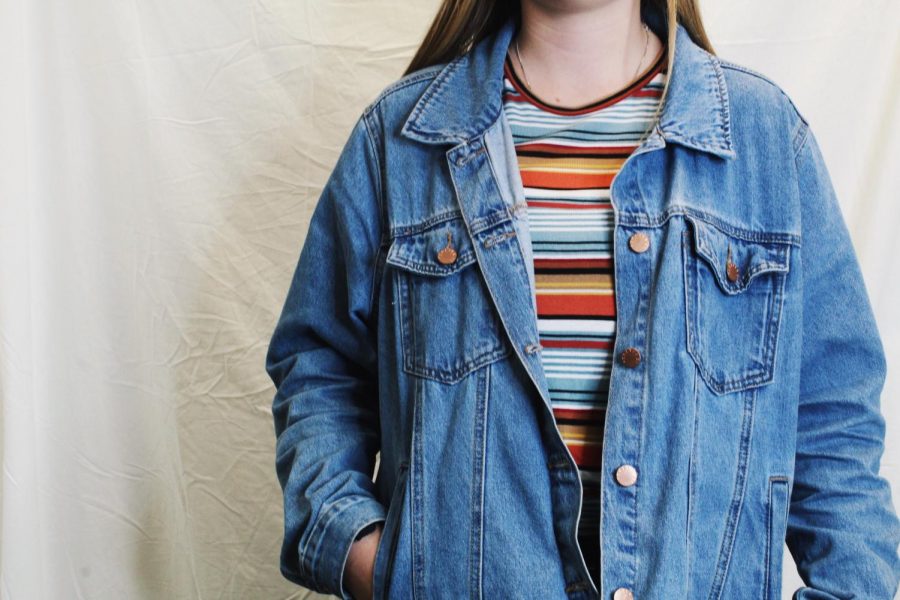 While mood rings and frosted tip hair have (thankfully) faded away through the years, it seems like our generation has brought the well-liked 90's trends back to the surface. When strolling through Woodfield, stores like PacSun and Urban Outfitters are filled with chunky turtlenecks, grunge band t-shirts, and a wide arrangement of denim mom jeans – all staples of the 1990's. Although I didn't grow up in the exact decade, I grew up watching Full House and Saved By The Bell, two shows that scream classic 90's fashion. I pull a lot of my inspiration for Kelly Kapowski – an idol that I will forever look up to instill more power into me – who loved her mom jeans and oversized jean jackets. I have also spent a fair amount of time in Goodwill where many parents drop their "vintage" crewnecks and sweaters. I've also noticed that a lot of my fellow RoundUp staff writers wear 90's clothing on a regular basis. Here are some staples that I have noticed around the school.
Jeans, jeans, jeans
Whether its denim on denim or an oversized jean jacket, this 90's look is definitely being brought back to surface. Personally, I use my jean jacket to layer my turtlenecks or sweaters, especially when our school is 0 degrees. Seriously though, I think that jean jackets are a classic tried-and-true piece that goes with almost everything – dresses, jeans, skirts, you name it. You can even make one your own and express your originality by ironing patches or putting pins on your jean jacket. Now, the jean on jean look is one that has received a lot of hate since coming back. However, I think that this stand-out look deserves a lot of respect. While yes, there are many ways that you could ruin the look, finding two jeans that contrast yet match at the same time can truly make an outfit.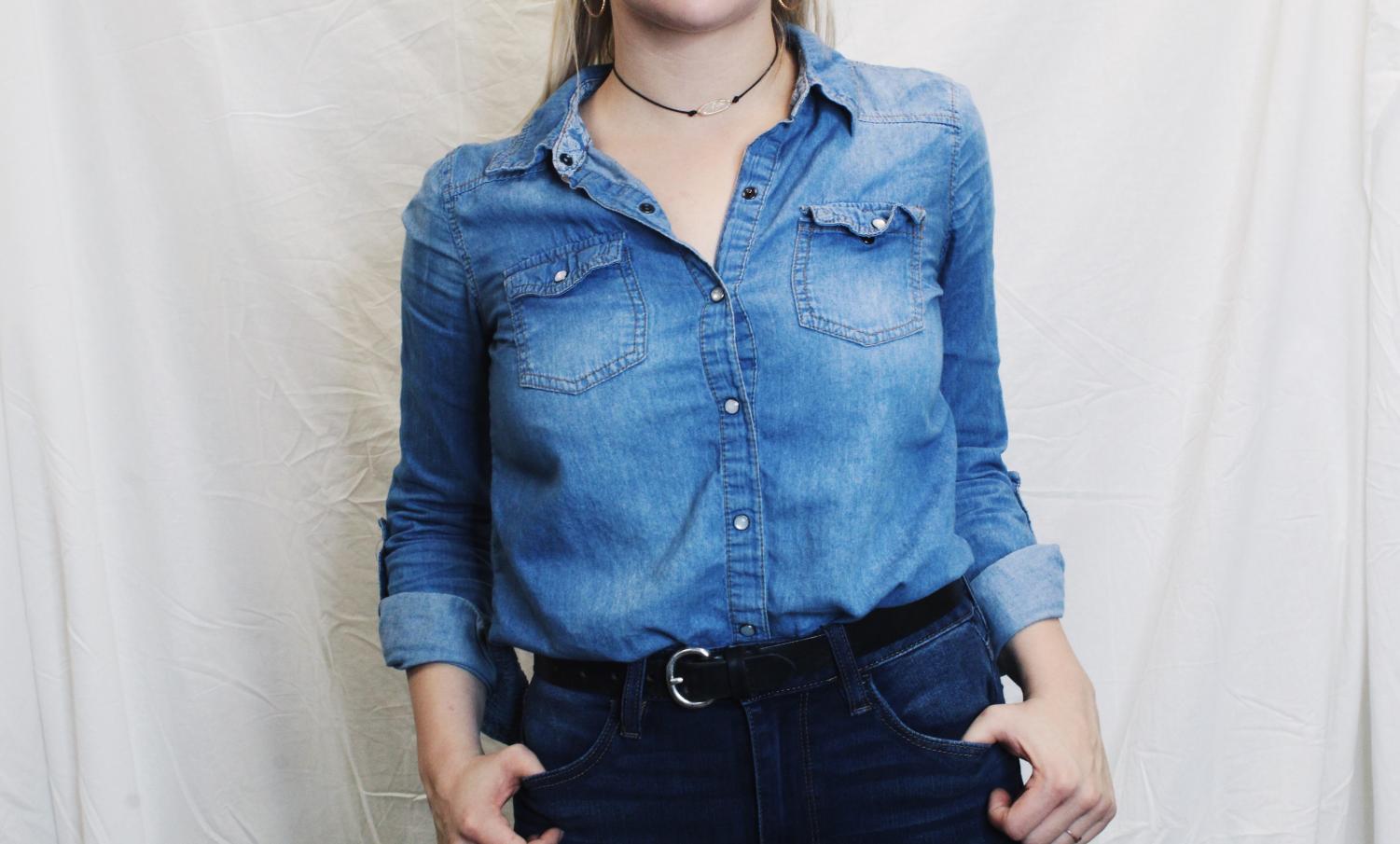 Mom jeans
The high-waisted baggy style has been repopularized, especially throughout the halls at school. I've seen looks everywhere from a baggy flannel with some acid-washed mom jeans paired with a grungy pair of converse to cashmere sweaters tucked into a darker wash of mom jeans matched with a pair of black booties. Mom jeans are very versatile and can be found everywhere from Goodwill to Free People.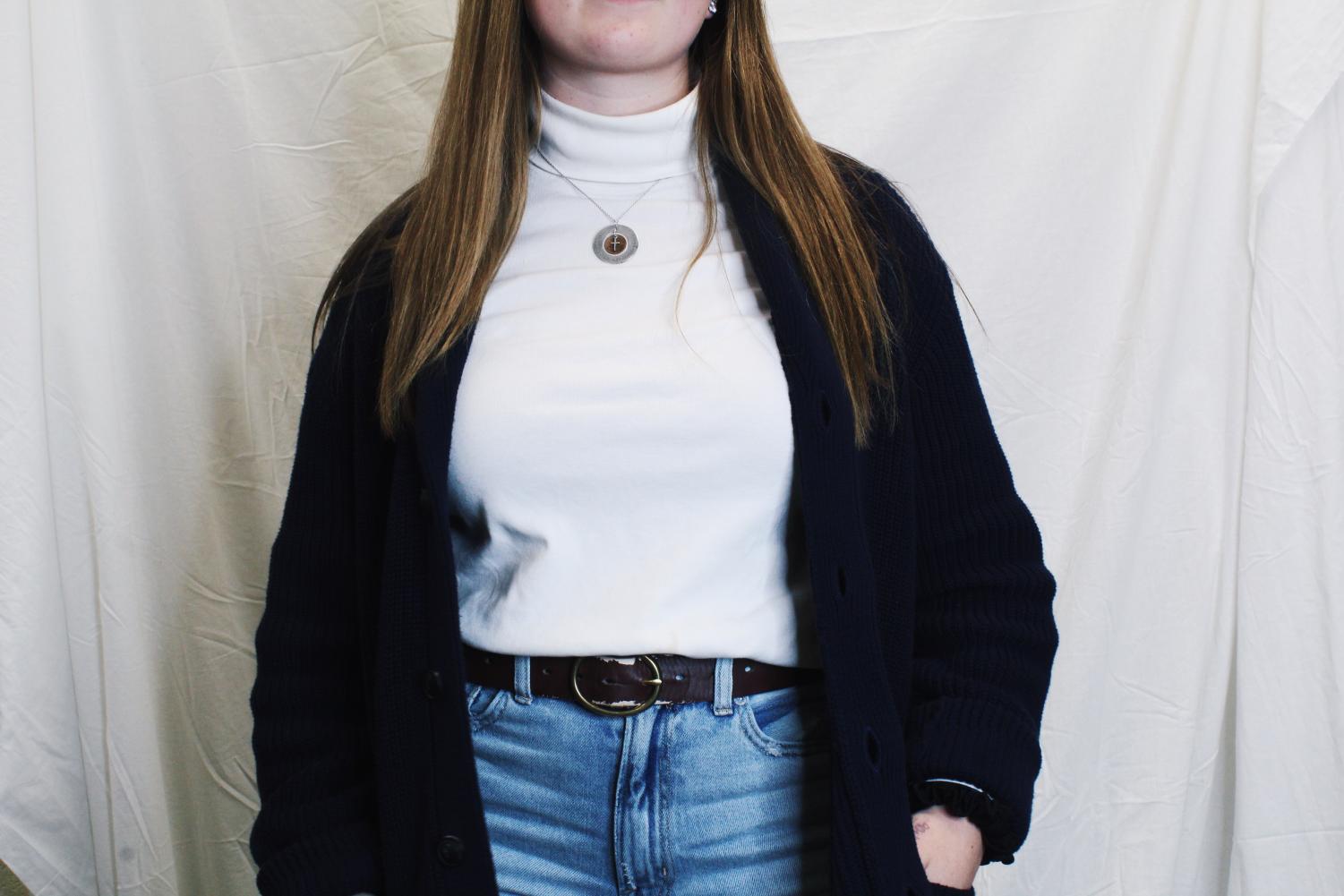 Band t-shirts
At least twice a week, I can walk into our journalism room and find Brian in a band t-shirt layered with a flannel. In the 90's, people originally began to wear flannels and t-shirts during the rise of alternative music as a way of making a fashion statement. The grunge look of beaten up t-shirts that resemble some of our parents all time favorite bands is coming back and are being sold everywhere. PacSun and Urban Outfitters can always guarantee to have a Beatles or Rolling Stones t-shirt. Whether you love the music or not, band t-shirts can always make your outfit have that edgy vibe and can guarantee at least one adult stopping you and talking about how much they loved that one band when they were our age.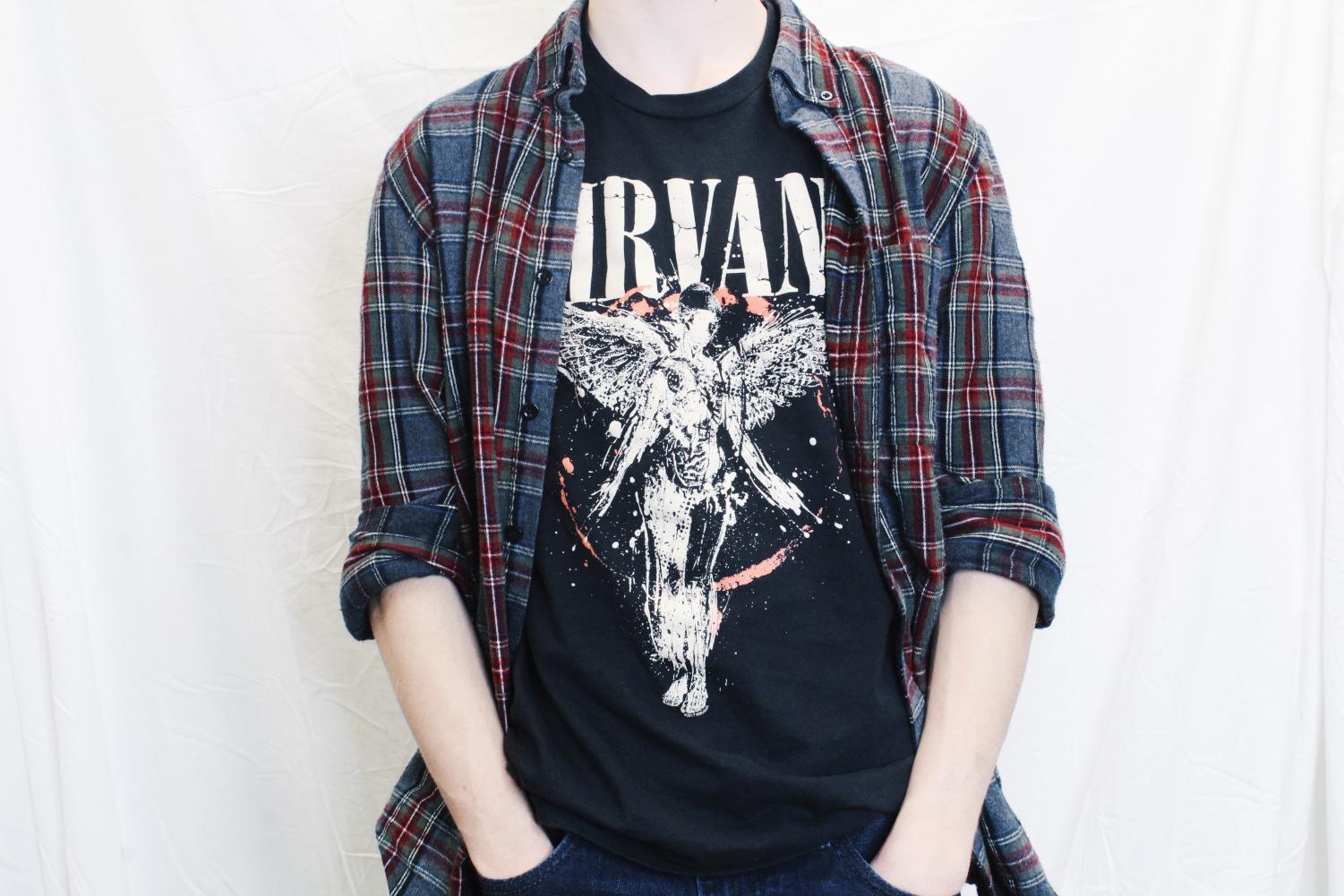 Scrunchies and Barrettes
Many of our moms remember putting one of these in their hair for their 1st-grade pictures. Once used to try to tame the crazy 80's and 90's hair, scrunchies and barrettes are perfect for adding a finishing touch to your outfit. Whether you love polka dots, glitter, gingham, stripes or literally any other pattern you can imagine, hair accessories are a guarantee at making it seem like you have your life put together. Trust me, when I wake up past my alarm, I'll grab a scrunchie or ribbon and put it in my hair and suddenly, it looks like I just stepped out of New York Fashion Week.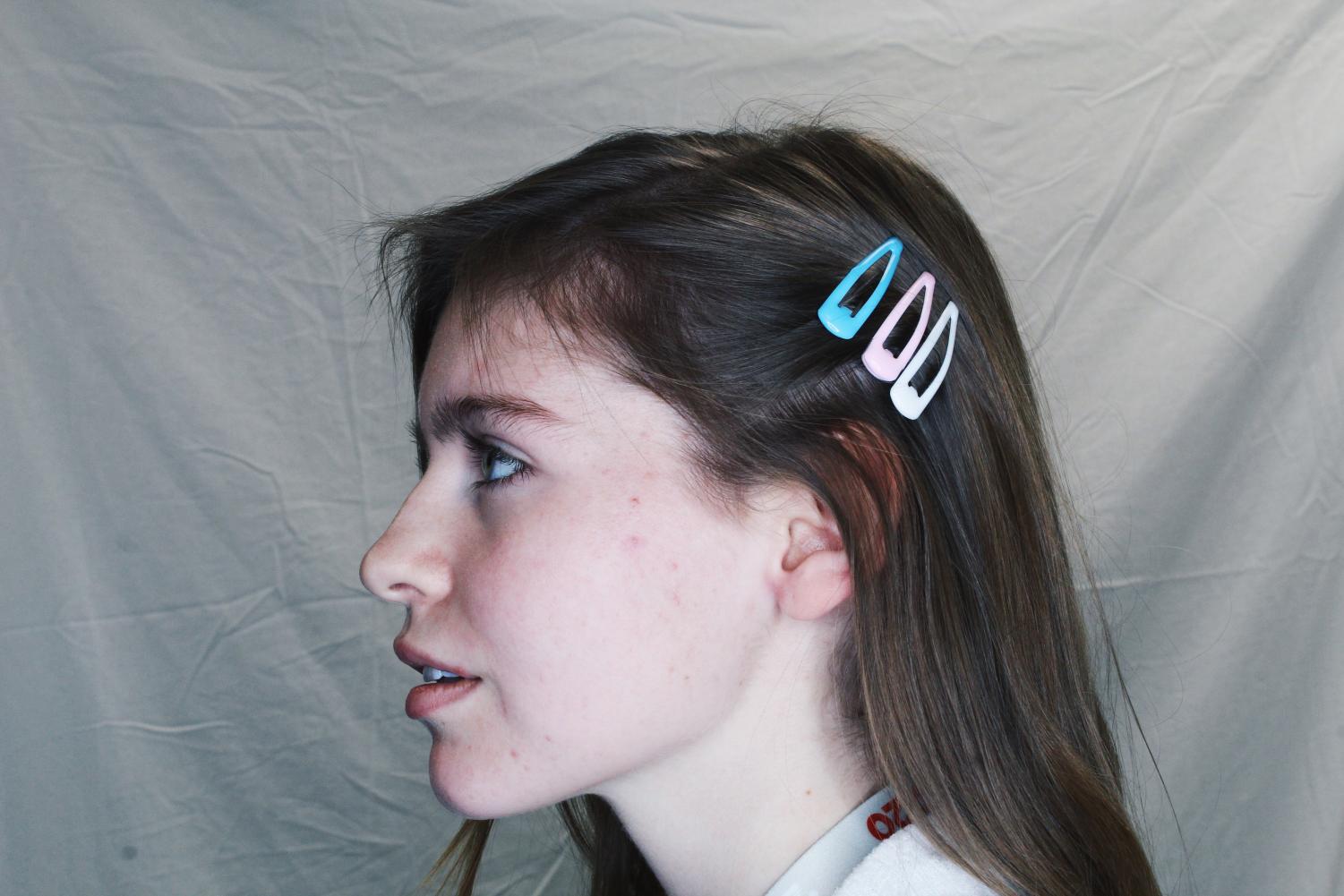 Converse
Yeezys are cool, but the converse brand has been thriving in the last couple of years. It seems as if every hall I turn into, I can spot at least five to ten converse. Although a lot of people own them, there are so many different kinds from high top to low top and so many different colors from mustard yellow to bubblegum pink that can make your shoes stand out amongst the others. If you're a true artist, you can buy a pair of white converse and make them your own with whatever color and design you want.