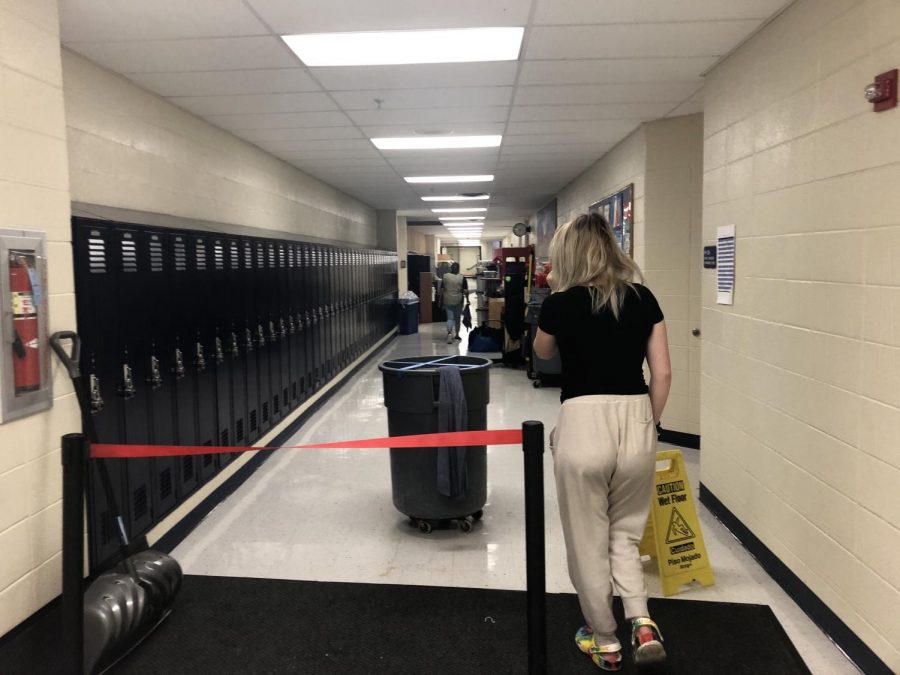 On Friday, September 13th, Barrington High School's senior locker bank and world language department, each located in the west side of the building, flooded due to heavy rain. Three entrances and stairways, along with two main hallways were blocked off for most of the day as workers dried and cleaned floors, airing out the flood throughout the day.
The night before, Thursday, September 12th, several tornado and flash flood warnings alerted people throughout the night. Many stated that they were woken up around one and two in the morning by the violent rain.
According to The Chicago Tribune, "strong thunderstorms with gusting winds dropped more than three inches of rain resulting in flooding of roads, drainage areas, open fields, low lying areas and basements in suburban areas of Chicago."
The flash flood watch remains in effect! Hopefully, the high school, and the Barrington community will remain in tact.