Velcro Tunnel's rise
The icy breeze of Halloween night made its annual appearance on October 31st. This year it swept through Barrington leaving fingers and ears numb. The full moon produced a warm glow, with help from some string lights in Jess Shimp's driveway. Laughter and chatter filled the space as Velcro Tunnel began their performance of the evening.
Velcro Tunnel is a new band featuring Jess Shimp, Jalen Fertig, Grant Lendvay, Gavin Sprinkle, Jackson Paris and Lou Marsden. The band emerged after a tough time of isolation to bring positivity into their lives.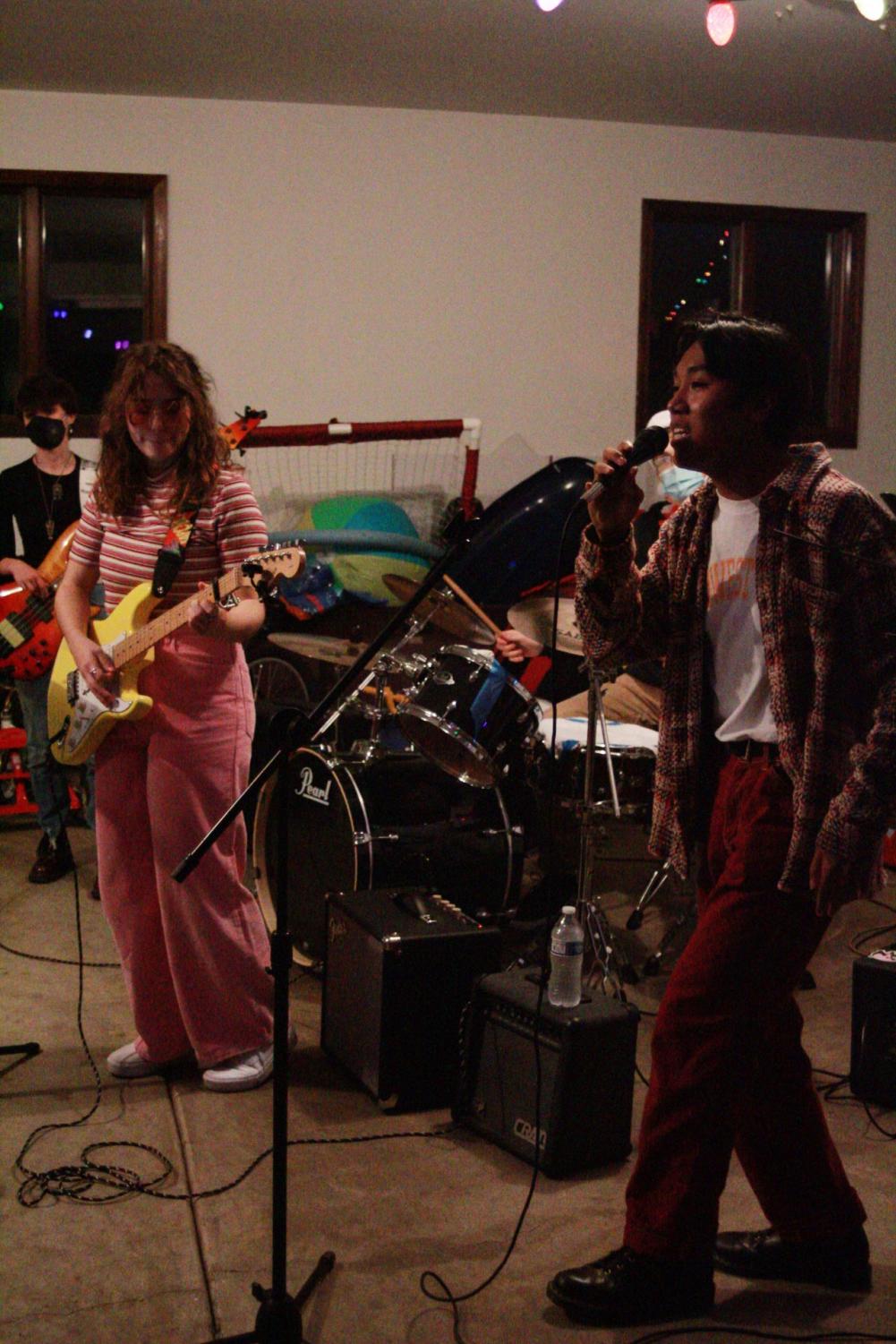 "Right before quarantine began in March, Grant Lendvay had talked about wanting to start a band, and I told him I was interested. After the months of quarantine, other future members of the band started saying the same thing," Paris, Velcro Tunnel's drummer, said. "Once the stay at home order was removed, we created a group chat and got to work!" Paris said.
Velcro Tunnel's start may be fresh, but the band members have had prior exposure to various musical opportunities.
Lou Marsden, the bass player for Velcro Tunnel, further describes each band member's extended musical experience.
"We've all been playing instruments for a few years, and almost everyone in the band participates in choir and a Capella, while two of us- myself included- play in the school's Rhythm Machine jazz band," Marsden said.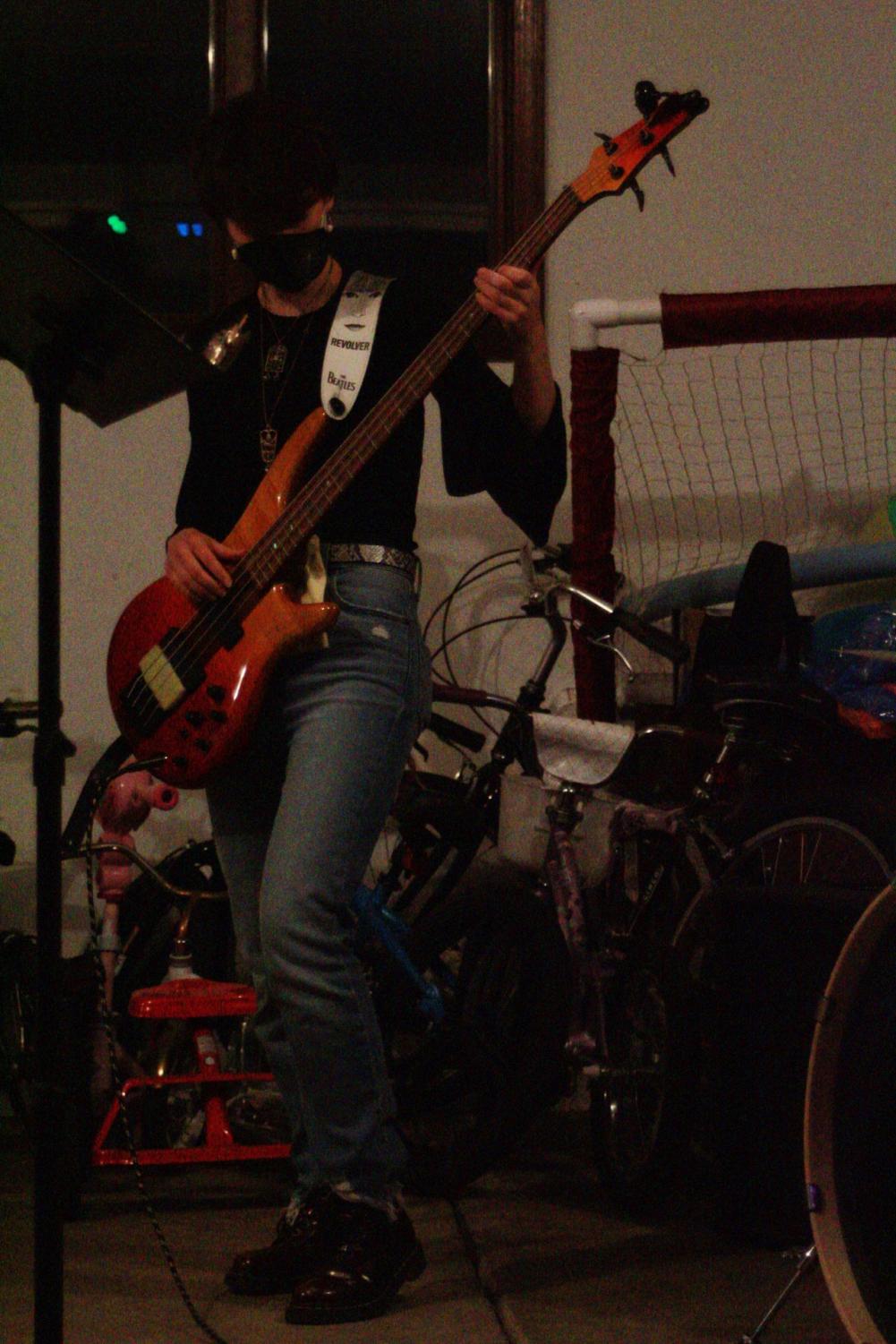 Velcro Tunnel focuses greatly on collaboration since each bandmate has a different strong suite. A background in vocals is prominent for many members from having choral practice. Their years in the fine arts department provided them ways to nurture their talents.
Although Sprinkle is Velcro Tunnel's lead guitarist and singer, his musical passions extend far beyond.
"In general I play guitar, piano, ukulele, trumpet and some accordion." Sprinkle said.
With substantial time and effort to learn multiple instruments, the band finds lots of happiness in performing their work. Yet the love for performing goes further than that for Sprinkle.
"Music and performing to me means being able to combine your efforts and talents with others to create this product that you couldn't make on your own," Sprinkle said.
The production and process of Velcro Tunnel isn't the only satisfying element of being in a band.
"The friendships we've developed will last a long time and there's nothing like the experience of showcasing our finished products to our other friends." Sprinkle said.
For some Velcro Tunnel members, the shift from practicing music independently to in a group atmosphere has been incredibly fulfilling.
"The most rewarding part of the band for me is definitely working on multiple pieces with other musicians in a live environment and just simply playing." Grant Lendvay, rhythm guitarist and vocalist said, "It's great to practice instruments by myself, but it is very rewarding to play with others and to put together all of our own ideas and musical styles."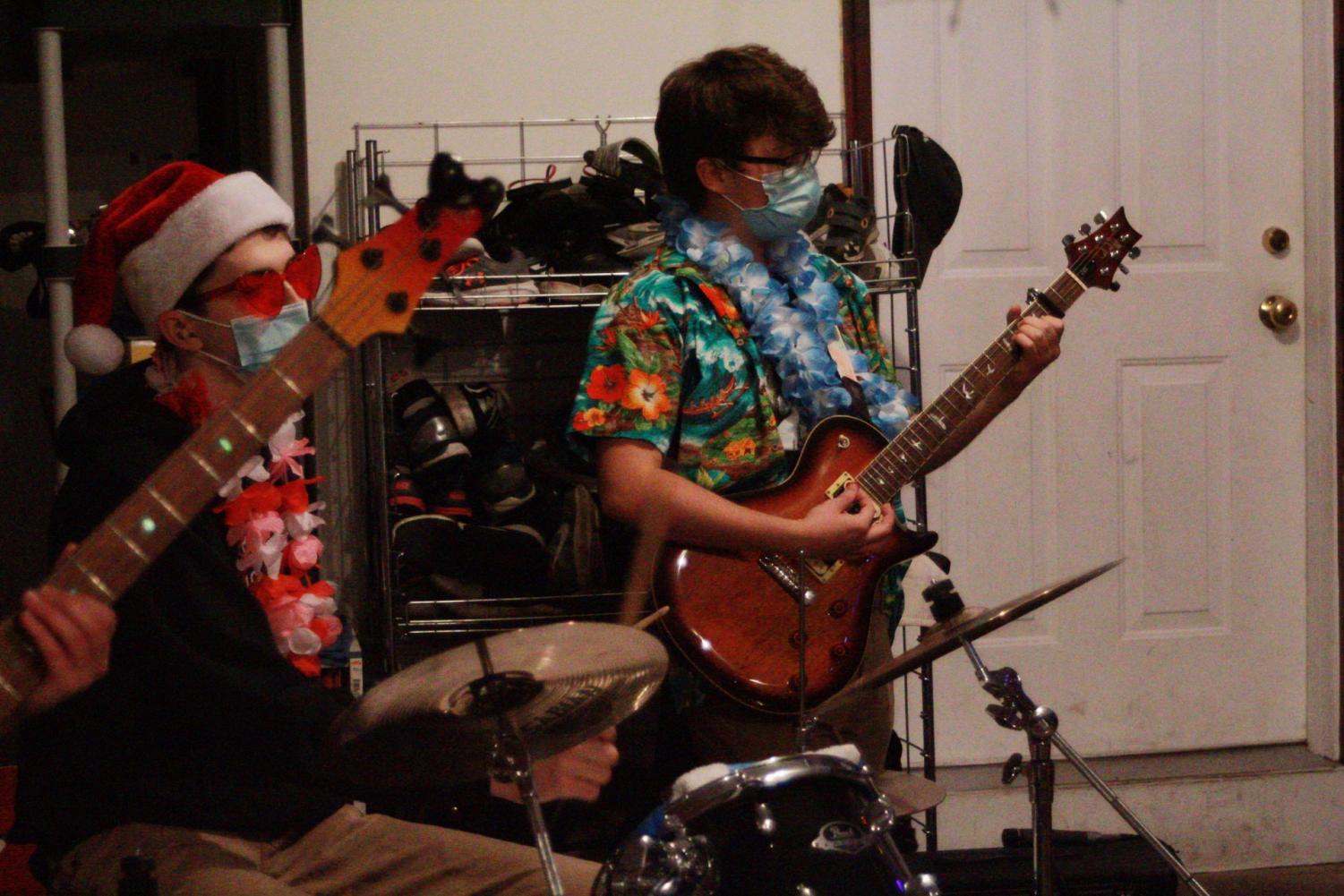 As Lendvay mentioned, musical style is a huge part of Velcro Tunnel. Each member has specific tastes and inspirations musically.
"Everyone has a unique taste in music and we try and make sure we're choosing songs we all enjoy and that everyone has at least one or two that they picked for the setlist." Jess Shimp, lead vocalist and rhythm guitarist said, "I love Harry Styles, Amy Winehouse and Fleetwood Mac so I was super excited when we decided to play some of their songs."
Fertig, pianist and vocalist, echoes a similar statement to Shimp.
"It's a lot of old or new rock, with a few fun ones in there like some Rex Orange County or Determinate from Lemonade Mouth. We mainly play songs that we enjoy playing." Fertig said.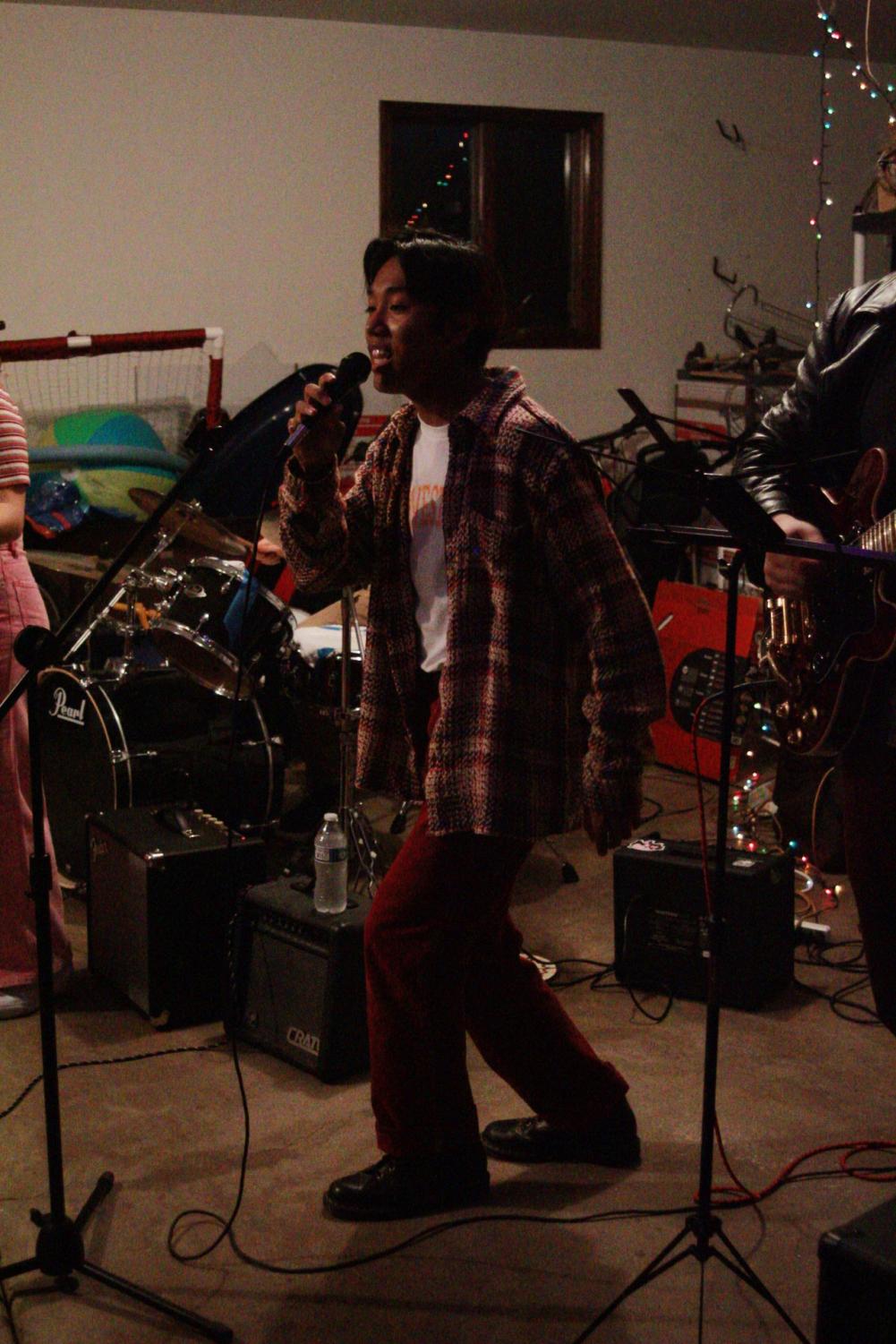 Challenges may occur with some bands when in regard to each member having a specific song idea. Yet Velcro Tunnel avoids this problem.
"We all suggest songs and make sure everyone has a couple of songs in the rep that they are excited about. I think once one of us starts to really get into a song, the rest of us follow and it ends up being really fun." Fertig said.
As for the future of Velcro Tunnel, a lot is uncertain. With COVID-19 numbers increasing, the band is on a hiatus to stay safe. The future may be unclear right now, but lots of hope remains.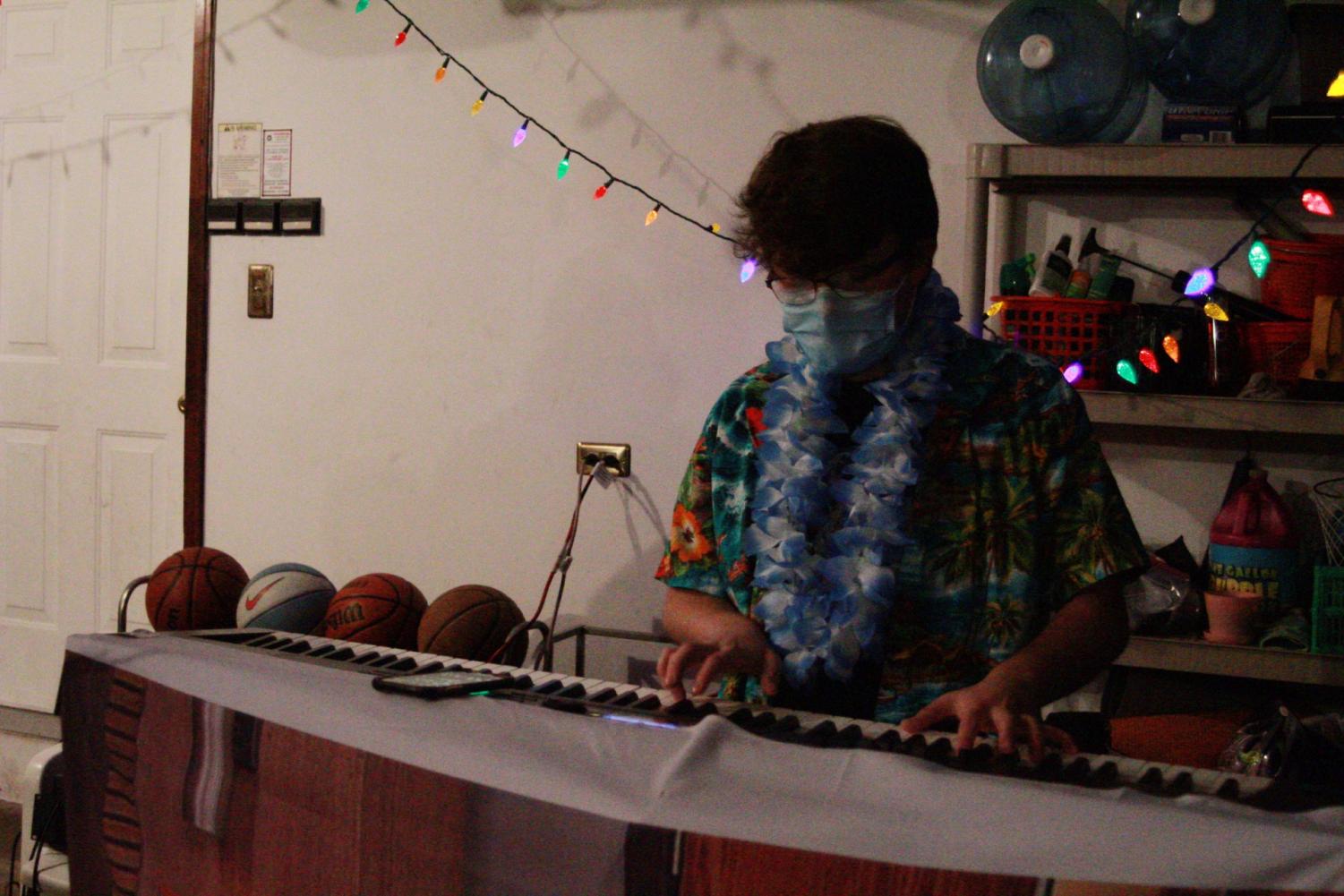 "I hope we can just get more chances to play! It's so much fun playing for an audience that's really energetic and excited about what you're doing, so I hope we can do a couple more performances before we all go off to college." Shimp said.
The second semester is coming to an end, along with the year 2020. But this isn't the end for Velcro Tunnel; it's only the beginning.
*Updated February 9th, 2021