Future healthcare professionals to state
This marks the first year that the Future Healthcare Professionals of America club (FHP) is competing in the Health Occupations Students of America (HOSA) State Conference, a national competition where each student can pursue a healthcare area of interest in which they are passionate, taking place virtually during the week of March 15th.
"[The] Future Healthcare Professionals [club] has been around at BHS for many years, but this year, we implemented a new major opportunity at FHP through an organization called HOSA (Health Occupation Students of America) through which our students compete in a national competition with various events across the field of healthcare," Future Healthcare Professionals Club President, Rishi Ray said.
FHP focuses on exposing students to the vast field of healthcare through interactive hands-on clinical and procedural experiences and through hearing from various professionals in the field.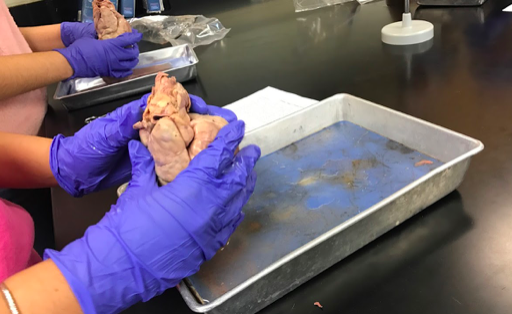 "We focus on two major prongs of healthcare: education and experience. The key to understanding medicine and its diverse careers is to learn from healthcare professionals and their everyday work integrated with hands-on experiences, both clinical and procedural," HOSA sponsor, Laura Turngren said. "We aim to bring students the most holistic and immersive foundation in healthcare throughout the year."
HOSA offers a wide range of events for students to compete in, from skill-based events to actions in the community and country; there are three major subsequent qualifying HOSA events through the year: Regional Conference, State Conference, and National Conference. Each conference is one week in length, and students compete on specific days for their individual event. This year, all 29 students in FHP qualified for the HOSA State Conference.
"The purpose of HOSA is to complement the numerous opportunities we have at FHP by allowing students to truly delve into a healthcare topic of their personal interest in great depth," Ray said. "The entire purpose of FHP/HOSA is to allow students to foster curiosity and find their particular areas of deep interest."
There are two broad categories of events in HOSA: content-based and action-based. Content-based events require extensive studying of specific healthcare content in the field of a student's choice, often requiring reviewing a multitude of resources and practicing certain clinical or life skills. Action-based events revolve around students working to implement change in the community in various ways. Specific events require students to prepare oral presentations in addition to written components.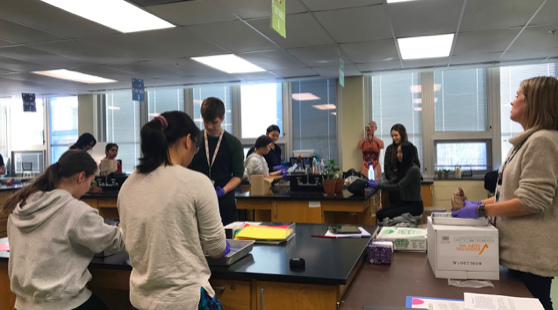 "For the HOSA State Competition, I have been using flashcards and other engaging tools to review. I enjoy these competitions, because they allow me to expand my horizons and explore different ways to actively participate in the healthcare industry," junior Arshika Yalavarthi, competing in 'medical spelling' said. "FHP gives insight into public health and specific professions, while HOSA competitions allow us to acquire knowledge about all healthcare occupations and apply it."
The club aims to create diverse experiences for all FHP members to directly interact with the world of healthcare in a depth and breadth that is extraordinarily rare for typical high school students; this includes partaking in the HOSA State Conference.
"We aim to create diverse experiences for FHP members to directly interact with the world of healthcare in a depth and breadth that is extraordinarily rare for high school students," Ray said. "Whether you are interested in exploring healthcare or not, the experiences we offer are developed to be enjoyable and intriguing for everyone, and HOSA is just another way to garner recognition for your passion for healthcare if you so desire."