Review: Kings of Leon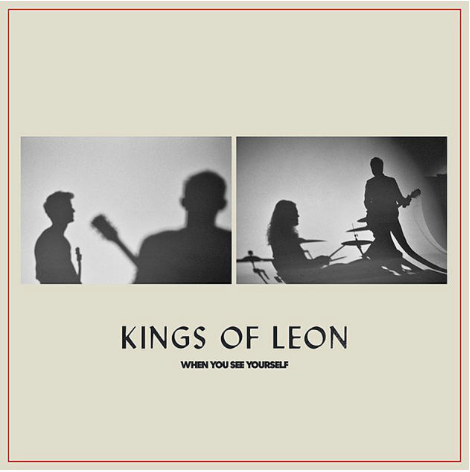 During the hardships of this year, many people have resorted to music for comfort. Everyone has songs that they'll never forget, a few may even consider them classics. Some of those for me are made by the band Kings of Leon. One of those songs is "Use Somebody," along with other songs in their Only By The Night album.
Kings of Leon were pretty consistent with making new albums in the 2000s. However, albums progressively started to come out slower and slower. Their last album was released in 2016. Although, to many people's enjoyment, they've confirmed a new album called When You See Yourself that drops on March 5th. You can listen to "Echoing" and there are already a couple songs out, "The Bandit" and "100,000" People". There's also a tracklist with other songs, "When You See Yourself, Are You Far Away", "Stormy Weather", "A Wave", "Golden Restless Age", Time in Disguise", "Supermarket", "Claire & Eddie", "Fairytale".
Many people are listening to the release, "The Bandit". The lyrics talk about catching a criminal, it seems to be a never ending chase that defines their life. For me, I could listen to this song no matter what mood I'm in. How I perceive it is very dependent on my mood. Their other release, "100,000 People", is the song I'm not hearing so much about. It's definitely a lot more melancholy and probably is the most melancholy out of them all. I feel like it's more of a love song, but what I like is that it's very open to interpretation. I think that you can find a way to relate to all the songs.
Kings of Leon post snippets of the songs on social media leading up to the releases. The fans are really excited about all the new music, but there are some all time songs that I would highly recommend. One of my favorites would definitely be "Pyro". I can't tell you the amount of times I have listened to this song. I find myself listening to it repeatedly and turning the volume up really high. It seems to be about someone who has lost faith in the world and wants to burn it down. The lyrics are beautiful and calming to me in a way.
Another song that I would recommend is "Fans". I think this is more about the band itself and their fans in the UK. It's got a good beat and I always play it when I'm in an upbeat mood, that's the kind of vibe it gives off.
A classic song that I feel like you have to listen to is "Waste A Moment". This song has the best energy, and blasting it all the way up gives me such a carefree feeling. If I want to de-stress, this song is one of my go-tos. The meaning of the lyrics, however, might not display the same feelings. The meaning is something that could be interpreted differently, in my opinion. Regardless, this song is one I recommend.
Those are just a couple of songs that I really appreciate, and there's definitely more to come. The new When You See Yourself album has been long awaited and will hopefully carry some more notorious sounds.