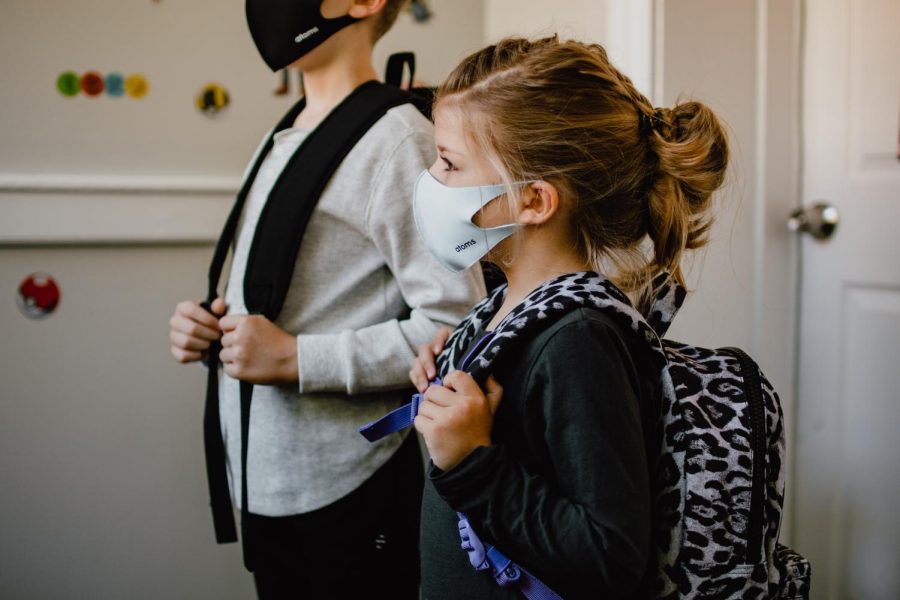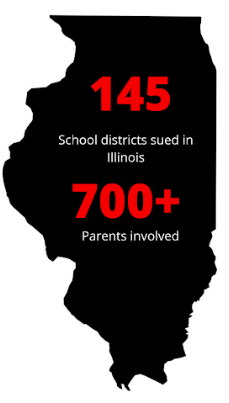 One hundred and forty-five school districts are being sued in a class action lawsuit regarding multiple COVID-19 protocols. Since the initial suit was filed on October 20, several other school districts have been added to the lawsuit, including District 220.
The case was filed on the grounds of it being unlawful to keep children home if they've been in close contact with a COVID-19 case, as well as masking unless there is parental consent or an order from the courts. It was filed by attorney Thomas DeVore on behalf of parents with children in the sued school districts, but was delayed by Illinois Governor J.B. Pritzker's request to move the lawsuit to a different county under Rule 384 of the US Supreme Court. This request was granted mid-Nov., moving seven cases like the first to Sangamon County.
"I know that the root of [the lawsuit] is to try to return local control to the schools instead of state governments or state mandates saying that all schools have to wear masks," Principal Steve McWilliams said. "My interpretation of it is that the people that are bringing the suits don't believe that the governor has the authority to be able to enact a state mandated mask mandate, that that's more of a local authority kind of situation. So they're challenging his executive order to be able to do that in schools."
The lawsuit states that the mandatory masking policy goes against students rights. They want local public health departments to issue a statutory quarantine if students are forced to be masked and have the right to due process to refuse quarantine if a student is exposed to COVID-19.
The lawsuit has not altered any protocols at this time. The schools will continue to be masked following the past school year protocols.
"As a school, there are a lot of things that are outside of our control, but we need to do our best to try to mitigate those. We are responsible to do our very best to try to follow the mask mandate to try to get students and staff members and visitors to wear the mask," McWilliams said.
Mask policies can tentatively change. Certain sports and activities have been relaxing masking restrictions to create safer environments for the students.
"The Illinois High School Association has been working with the Illinois Department of Public Health and the governor to try and relax some restrictions for basketball and other indoor sports for those that are actually actively participating. Our cheerleaders while they're competing don't have to wear a mask, because it's a safety issue. There have been certain instances like cheerleading where those expectations have been relaxed for those specific cases," McWilliams said.
As a mandatory mask policy is still in place in the state of Illinois, McWilliams doesn't see any changes to the mask policy in schools in the near future.
"I think we're pretty stable in terms of our numbers of COVID cases. They're not going up. They're not going down. You get some ebbs and flows here and there, but there isn't anything that says there's a trigger to remove the masks. At this point I don't see it happening," McWilliams said.