Which nails 'nail it'?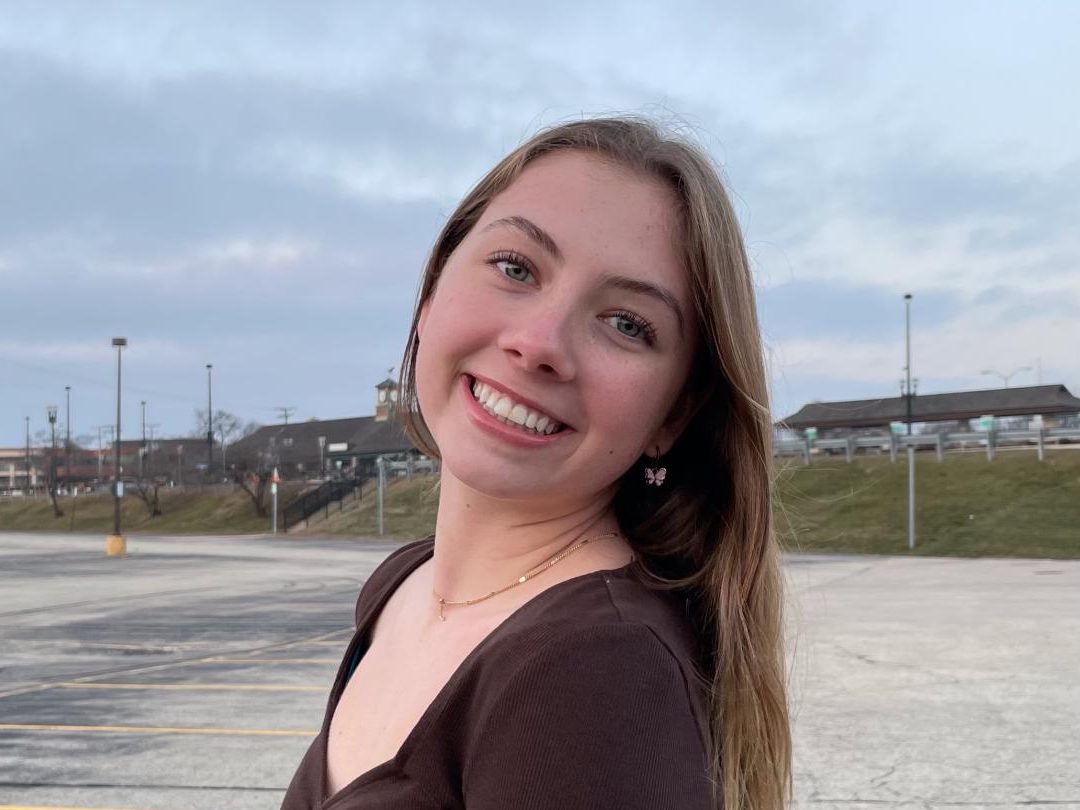 I used to never wear press-on nails. I used to think of them as cheap and fake -looking. But, in all honesty, they're perfect for when you want your nails to look good but don't want to spend the time or money going to a salon. They're quick, easy, and can look really good, but the trick is finding the right type.
I decided to try out a few different types to find the best pair of at-home press-on nails.
I first tried the "Acrylic french nude" nails from the brand "Kiss." These were short, natural nails with a subtle french tip. They cost $6.99, and came in a pack of 28 nails, along with a small bottle of glue for application, a mini nail file, and cuticle stick.
On the box it said, "quality products that deliver salon results," and I will say, I was pleasantly surprised with how these nails turned out. They looked really neat and natural. I applied them by adding a little bit of the glue to the back of the nails, pressing them on, and holding down for a few seconds to allow the glue to dry. The application process was easy, and the glue dried fairly quickly, which helped limit any mess.
My main complaint with these nails is that they didn't last long at all. On the packaging it said that the nails were "7 day wear," but by my fourth day of wearing them, two nails had already fallen off. By the fifth day, the nails were falling off one after the other. If I would've added a little more glue the nails might have lasted a little longer, but I definitely wouldn't say that they have 7 day wear.
The next pair of nails I tried were called the "imPress Press-on Manicure." These nails weren't glue-on, instead they were simply press-on with an adhesive back. They were on sale for $4.50, with an original price of $8.99, and came in a pack of 30 nails. They were very short and fit to my natural nails well.
I loved how efficient the application process was for these nails. I was able to put them on in less than five minutes. Also, considering that they're press-on, I was surprised by how secure they felt and how well they stayed on.
Although, the number one complaint I have about the "imPress" nails were the design options. There were about five different sets to choose from, and all of them were either a really bright color or were sparkly and had gems all over them. This could be because they might be geared towards younger girls, but I personally prefer nails that are a bit more simple, and there wasn't a single pair that I really liked. I ended up going with a set with light blue, sparkly, and gemmed nails.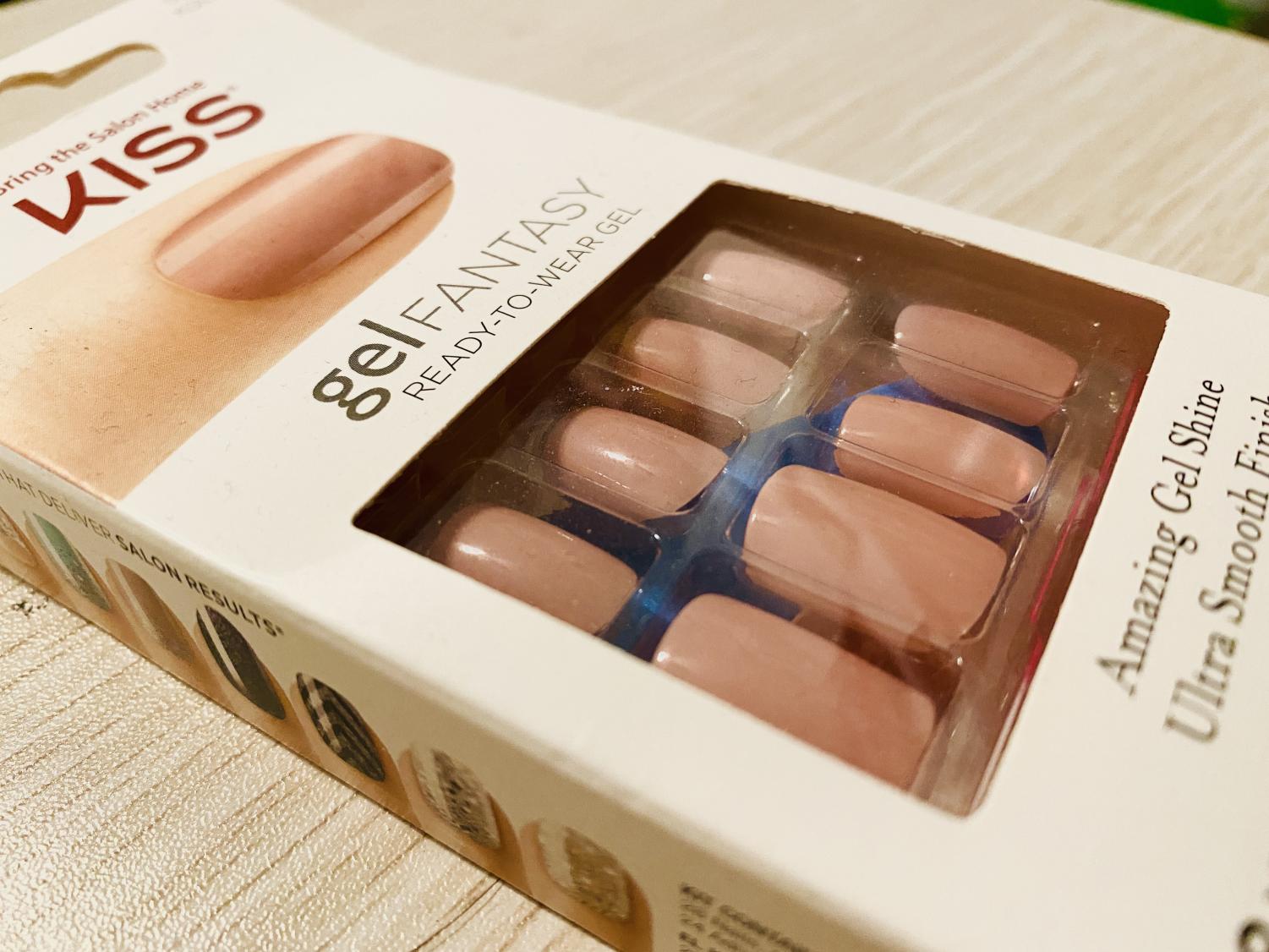 The final type I tried were the "gel fantasy ready-to-wear gel" nails, also by the brand "Kiss." They were slightly longer than the last two pairs. They had a nice natural shape (square with a slightly rounded edge), and there were a few different designs/colors to choose from, but I went with a mauve/pink set. They came in a pack of 28 nails with glue, and also adhesive tabs (an alternative way to apply the nails), and cost $8.29.
The application process was again, smooth and quick. But what really sets these nails apart from the last two pairs was that they lasted much longer. On the 6th day of wearing them, each nail was still in place and there hadn't been any issues. I think this might have been because these nails were thinner, so they fit better and felt more like my natural nail. They looked and felt as if I had actually gotten a gel/no chip manicure from the nail salon.
Overall, I would definitely recommend this pair out of the three I tried. Not only was the application process a breeze, but they also looked nice, lasted long, and cost only $8- at least a fourth of the price of what it costs to go to a salon!
Your donation will support the student journalists of Barrington High School - IL! Your contribution will allow us to produce our publication and cover our annual website hosting costs!