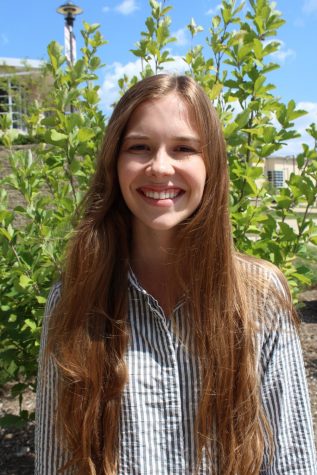 Hi friends! My name is Emily Postlethwait I am currently a senior. 
The idea of creating an outlet for the school has been an idea for a long time and finally, that idea is being brought to life! This whole summer, I have been working alongside the staff to create an online news outlet for people to read more stories and get to see more perspectives from individuals at Barrington and around the community.
It is primarily designed, written and maintained by our student-led staff in hopes to entertain and inform the Barrington community. Through this website, students will be able to get an in-depth look at the different clubs, sports, students, classes that fill the school. Our hope for this year is to expand the breadth of our coverage.
I hope to double major in news/magazine media and public relations in college; If it weren't for my RoundUp family that I have gotten close to, I would be able to fulfill my dreams of writing and sharing a little perspective of our school to the community. Hope you enjoy :)
Emily Postlethwait, Online Editor-In-Chief
Feb 19, 2019

The Lightning Thief: The Percy Jackson Musical Review

(Story)

Jan 19, 2019
Nov 19, 2018

Fashion forward: bringing the 90's back

(Story)

Nov 16, 2018

Featured POTW: New student art in gallery

(Story)

Nov 05, 2018

Featured POTW: Metamorphoses tech week

(Story)

Oct 29, 2018

Gen Z makes their voice heard

(Story)