The Mosh Pit: The Drums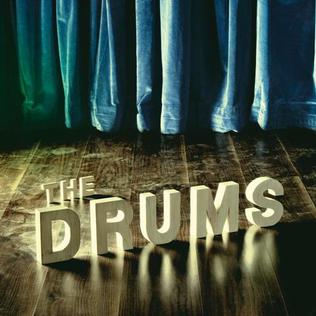 Hang on for a minute...we're trying to find some more stories you might like.
In today's modern age of music, we have so many new and boundary-pushing bands that it can get a bit overwhelming. Sometimes, you just need a good old throwback band with lots of fun, digestible music. That is exactly what Brooklyn quartet The Drums provides.
Yes, The Drums are certainly poppy and easy-listening, but that's not to say they don't break the mold in their own way. On their self-titled debut album, The Drums employ simple, stripped down melodies, speedy rhythms, and layered vocals to create a strong and attention-grabbing sound.
Songs like Me and the Moon are full of energy but are given weight by the surprisingly sorrowful vocals and lyrics. Fans of The Cure are sure to love the angsty whine of vocalist Jonathan Pierce's voice.
Let's Go Surfing, the hit single of the album, is another pop banger, whereas songs like Down by the Water slow things down with touching and drawn-out ballads. The Future closes up the album quietly with dreamy melodies and twittering guitars.
The Drums certainly wear their influences on their sleeves, but they subvert them and push boundaries enough to stay fresh and original. Weaved in between the band's instruments come shimmering walls of synthesizers, as well as various claps, whistles, and auxiliary percussion. Songs that use layered vocals harken back to greats such as The Beach Boys but sound new and exotic.  
What I think is so great about The Drums, however, is their ability to laugh at themselves. The melodrama in their songs is palpable, very much like some of their predecessors. The bluntness with which the narrator describes his friend's death in Best Friend is hilarious, only to be exemplified by his moaning voice. This melodrama is what makes them so charming; they don't take themselves too seriously and focus more on creating interesting and exciting melodies with over-the-top lyrics.
The Drums' self-titled album is easy-listening at its finest. If you get the chance, take 30 minutes and give it a listen.