New beginnings for children in crisis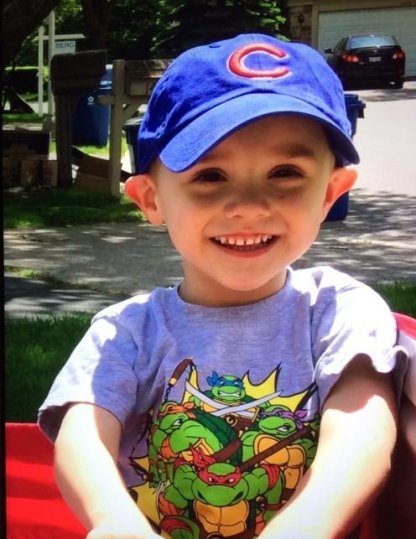 In response to the recent Crystal Lake tragedy, Alicia Wehby, a mother of four children, including three former foster children whom she adopted, reached out to the Let It Be Us foster care organization in Barrington to organize a charity drive: Stuff the Duffel.
"Stuff the Duffel is a campaign that was started by a foster mom in Crystal Lake after the tragic death of  AJ Freund. AJ Freund was a little boy in Crystal Lake that was reported missing by his parents, however, later he was found dead in a shallow grave in Woodstock," said Kristen Lewis, math and computer science teacher.
There are roughly 18,000 children in the state of Illinois alone, waiting to be adopted. The board of the "Stuff the Duffel" campaign strives to reach all potential adopters, community members, volunteers, and anyone willing to help foster children transition smoothly through the system. Through foster care, children get the individual attention and guidance they need to help them grow and develop according to their age, this organization is pushing for a more supported system.
"AJ was in and out of the foster system since he was a baby. This campaign is a way to help provide for other children, like AJ,  that are in the foster system," Lewis said. "It started just as word of mouth in the local community. However, it's exploded all over the Chicagoland area and nearby states."
Duffel bags are being packed to be distributed for three age groups: babies, children, and teenagers. Wehby said she hopes to include a blanket in every one of the duffle bags. These will then be handed off to the foster children as they enter their new home.
"When children meet their foster family, I'm told that oftentimes, they don't have anything with them… no diapers or blankets for babies or even supplies for school-age children," Lewis said.
This campaign is to help bridge that gap by providing duffel bags/backpacks of necessities during the transition. More information can be found on the "Stuff the Duffel" Facebook page.
"Kids entering foster care often arrive without any of their belongings or basic necessities," a flyer on the Facebook page reads. "Our goal is to provide every child entering foster care with a new duffel bag filled with all the necessities they may need to transition to their foster home."
Last day for donations at BHS is Friday, May 17th.
Items sought for baby duffel bags include diapers, baby clothes, rattles, teething toys, and pacifiers.

Items for child duffel bags include stuffed animals, books, small toys, coloring books and crayons, underwear, socks, and pajamas.

Items for teen duffel bags include water bottles, writing utensils, notebooks and journals, school supplies, underwear, socks, blankets, pillows and toiletries such as deodorant and face wash.

New and gently used backpacks also are appreciated.