What happens after Senior Topics math?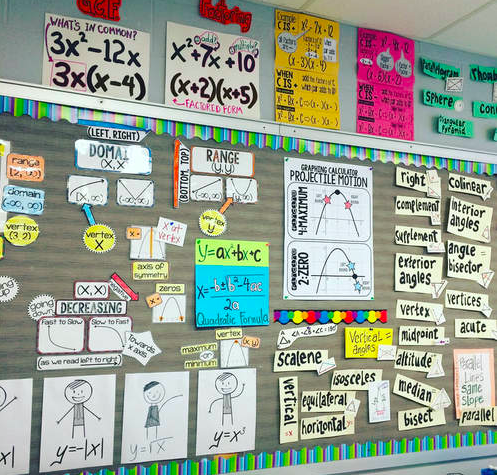 Each student at BHS is unique, and so are the classes they choose to enroll in. Among the many subjects offered, math sets the foundation for higher learning that everyone is compelled to progress in. 
Whether it's regular Algebra I or Multivariable Calculus, students pave their own path of math classes during their four years of high school. However, it's not expected that students would run out of math classes to take. 
Zachary George '21 is one of those students. Last year, during his sophomore year, he took the highest math class offered, Linear Algebra and Multivariable Calculus or Senior Topics. Now he is taking an online class to further study multivariable calculus via the University of Illinois. He recalls his experience getting into Mr. Ernest Lane's Senior Topics class his sophomore just by taking the Calculus BC exam. 
"I decided to see if I could take the Calc exam to get into Mr. Lane's, and I did," George said. He also felt very prepared for the class based on prior coursework and his personal interests. 
"The only prerequisite [for Senior Topics] was calculus BC, and I felt really confident in that area," George said. But he also had to be very interested in math to be motivated to get this far. He hopes to pursue a math-related field based on his strengths. 
"Math has also always been a strong suit for me, so I definitely felt that I was prepared," George said, "I'm planning on going into either math or physics, both of which rely heavily on the topics covered in this class, so the class ties in really well with what I want to do." Not only did George face college rigor in Mr. Lane's class, but he also felt as if he was immersed in a collegiate experience. The workload that he faced was typical of a college course, but having the flexibility to learn independently in a less structured environment simulates the daily schedule of a college student. 
"Mr. Lane always gave us 'quad days,' which were essentially working days, except he expected us to consult each other and not him in order to solve problems," George said. "The idea is that we were college students walking around the quad' doing homework."
In addition to George, who took the class last year, Stephanie Wang '21 is in the class this year. She has a strong inclination to math and its role in her life has motivated her to take her studies further. 
"Mathematics has always been a part of my life and I am definitely considering majoring in applied (also potentially pure) mathematics," Wang said. 
She also shares the point of view of George in that Mr. Lane's class simulates a college experience.
"[Mr. Lane] puts a lot of trust in us as self-motivated individuals which means that our homework isn't graded and we only have approximately four tests a semester," Wang said. "Though it might be more appealing to have a blended class, being in class and able to discuss the problems with your classmates also helps boost your productivity." 
Senior Topics is definitely a course that students should take advantage of, as not all schools reach this level. But it's not only beneficial for a college application. It also provides students the opportunity to become accustomed to college before graduating, which is a very valuable experience to have when navigating the difficult transition from high school to a college or university.