Huddleston's fashion tips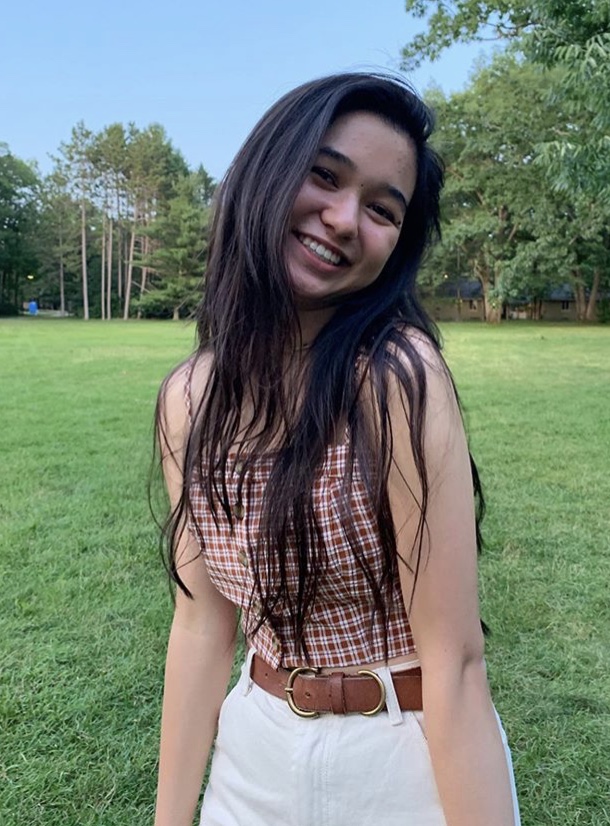 As the season changes, so do the fashion trends. Gone are the days of shorts and tank tops; as the temperature dips down, it's time for jeans and chunky sweaters. I know that I struggle initially to switch over to cold weather-appropriate attire, but I have found certain fashion choices that I think are both current and unique. There are so many ways to put together fun outfits that are both practical and fashionable.
Layering
This is a trend that's been popping up recently, but it's a great way to transition your summer pieces into more weather-appropriate outfits. Also, it's a cost-effective way to create new outfits, because you can use what you already have in your closet. Try layering a tank top over a long-sleeve, a turtleneck under a graphic tee, or a sweater under a dress. Alia Afeef, '21, likes to rock the layered look on a day-to-day basis. "Layering is a blessing and lets you bring a little bit of summer into the colder months," Afeef said.
Try out some funky patterns and new textures
Fall is the time to bring out those fun patterns! Plaid, houndstooth, checkered–all those prints that are usually reserved for warmer pieces of clothing. Textures, such as wool, suede, knit and corduroy are both stylish and warm enough to combat the Chicago temperatures. Also, don't be afraid to mix patterns and textures together. Pair plaid pants with a chunky fisherman sweater for some texture contrast, or an animal print with a brightly colored top. Sophia Denison, '21, likes to experiment with pattern mixing. "I wore a zebra-patterned beanie with a rainbow cartoon crewneck a few days ago," Denison said.
Hit up the thrift stores
Thrifting has become much more mainstream in today's society. Every day, I wear either a thrifted navy blue jacket or a sherpa-lined denim jacket to school, and I didn't have to break the bank to do so. Thrifting is also a great way to add some originality to your outfits, as the chances are most people won't own that same item of clothing. My personal favorite thrift store is Savers (they have a pretty good selection of red-tab Levi's!). If you're looking for a more streamlined thrifting experience, try Plato's Closet or vintage stores. Kokorokoko is a vintage store in Wicker Park that offers funky pieces that are sure to catch someone's eye. If you have the time, I highly recommend checking it out.
Don't be afraid to step out of your comfort zone
For so long, I didn't wear the clothes I wanted to wear because I was afraid of other people's reactions. I would look at people who flaunted their style with a longing admiration, wishing that I could gather the courage to wear the clothes that I had bought, but didn't have the confidence to at the time. All it took was one or two days of dressing outside of my comfort zone for the people around me to adjust to my new style, and the feelings of nervousness went away. Grab that top that's been sitting in your closet for months, style it with another item that makes you feel confident and rock your style!