Board recap: McWilliams in Dancing with the Barrington Stars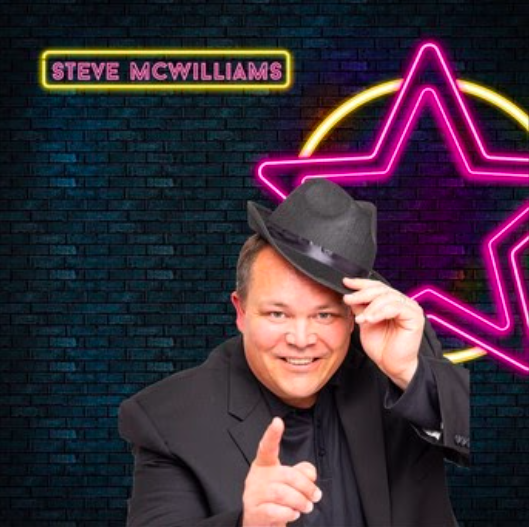 BHS Principal to participate in Dancing with the Barrington Stars
In her report at the Jan. 14 meeting, Board President Penny Kazmierwelcomed everyone to come to support BHS Principal Steve McWilliams, as he takes the dance floor in Dancing with the Barrington Stars! This annual event organized by the Barrington Area Council on Aging (BACOA) takes place on Saturday, Feb. 8 from 6 pm-10 pm at the Stonegate Conference and Banquet Center. Click here for tickets and information!
Barrington 220 to offer online summer school
In his superintendent report at the Jan. 14 Board meeting, Dr. Brian Harris shared that beginning in the summer of 2020, Barrington 220 will begin offering a new program called Barrington Online Summer School (BOSS). In this program, students will engage in learning experiences from outside the district and submit evidence through an online learning management system. This program will be offered to outgoing students in Grades 2–5 in the first year and will be evaluated for possible expansion thereafter. Sessions of the online summer school will run concurrently with traditional summer school. Parents will register their children through the same online process as general summer school, which opens in mid-March.
Former district office up for sale
At its Jan. 14 meeting, the Board approved a resolution that would authorize the sale of the former district office for a minimum price of $680,000. The sale of the 12,413 square foot building will happen through a sealed bid process. The building is located at 310 E. James Street in an area with a mix of houses and businesses. The district moved into the location in the early 1970s, when the school district was officially formed. Board recognizes National Board Certified teachers
The Board recognized two Barrington 220 teachers who recently earned their National Board Certification, along with three teachers who have received their recertification.
The credential is considered to be one of the most respected nationwide among educators. Teachers earn the certification through a rigorous process and must renew every 10 years. Barrington 220 currently has a total of 35 educators who have earned National Board Certification.
Congratulations to the following teachers on earning their certification this year:
Paula Nowak, an English and fine arts teacher at Barrington High School, has been with Barrington 220 for four years.
Christopher Rohde, the math department chair at Barrington High School, has been with Barrington 220 for five years.
Congratulations to the following teachers on earning their recertification this year:
Nirda Derose, a reading specialist at Sunny Hill Elementary, has been with Barrington 220 for 14 years.
Katie Muhtaris, an instructional digital age coach (iDAL) at Hough and Grove, has been with Barrington 220 for five years.
Elizabeth Nelson, the district STEM coordinator, and teacher has been with Barrington 220 for 16 years. At the end of the 2018-19 school year, Barrington 220 moved into its new location at 515 West Main Street, right across from Barrington High School.
Register to vote in the presidential primary election
Are you registered to vote in Illinois for the March 17 primary election? Click here to begin the voter registration process today! You can also stop in the front office of any of our school buildings or District Administrative Center to register.
Please note: You can register to vote in the March 2020 primary election if you're turning 18-years-old on or before the date of the presidential election on November 3, 2020.
Barrington 220 holds referendum community meetings
In order to inform the entire Barrington 220 community about the school district referendum question on the March 17 primary election ballot, Barrington 220, along with the Board of Education, is holding five Community Information Meetings and three Open Houses (School Tours). All community members are encouraged to attend and ask questions. The agenda at all Community Information Meetings will be the same (short presentation, followed by Q&A).
COMMUNITY INFORMATION MEETINGS
Wednesday, Jan. 29, 2020: 7pm at Lines Elementary
Thursday, Jan. 30, 2020: 7pm at Sunny Hill Elementary
Saturday, Feb. 1, 2020: 9:30am at Barrington High School
Saturday, Feb. 8, 2020: 9:30am at BMS-Station Campus
Wednesday, Feb. 19, 2020: 7pm at North Barrington Elementary
Open Houses (School Tours)
Tuesday, Feb. 25, 2020: 7pm at Grove Avenue Elementary
Wednesday, March 4, 2020: 7pm at BMS-Prairie Campus
Thursday, March 5, 2020: 7pm at Barrington High School