Dance tryouts during Covid-19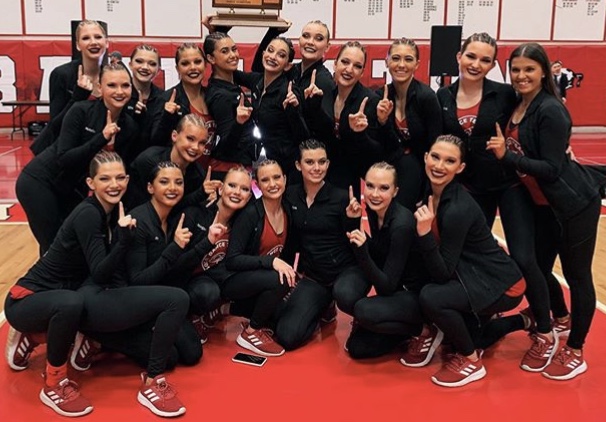 In the midst of all that is going on, many student-athletes are having their spring seasons taken away from them. Although spring athletes are definitely receiving the worst of it, fall teams are experiencing the repercussions as well. Tryouts for many fall sports occur in early spring, the Broncettes dance team included. COVID-19 and the suspension of in-school learning are preventing this from happening.
The dance team tryouts for the fall football season were supposed to happen the second to last week of April. These tryouts last four days: two days of clinics, one tryout day, and one day for results. This is the time where incoming freshmen get their very first taste of high school and dance team.
The purpose of having tryouts so early is to have a team before summer; summer practices can be utilized for conditioning, skills, and working on the team dynamic that is so critical for the Broncettes. It can be seen as one of the most crucial parts of the season, preparing for competition season that begins in November and initiating the road to state. After disappointing results from last year's state competition, the Broncettes are hungry to take home a trophy.
With tryouts unable to occur in person, the talk of virtual tryouts was thrown out there. However, this is not an option.
Due to liability issues, virtual tryouts for high school teams cannot occur at home in the case of an injury. This means another setback. As summer activities are beginning to get canceled, many members of the 2019-2020 Broncettes dance team planning on trying out for the upcoming season are experiencing anxiety regarding tryouts and summer practices.
Obviously it is a frustrating time where not much can be done about the situation, so compromises are being made. Although tryouts cannot happen as planned, and summer practices may be cut short, it is important to stay positive through all of this. Although the Broncettes cannot be together as a team, they are still working hard at home to improve themselves personally as dancers for the upcoming season. Staying in shape and working on flexibility and skills is a very important way member of the dance team are improving themselves and staying prepared for their season.
Although many sports and teams are suffering, it is important to do everything possible to be ready for when life can resume normally. Stay in shape, have healthy eating habits, and do everything possible to prepare for your specific sport. Because as soon as we can go back, the Broncettes are diving headfirst into their season.