Covid coffee break
A Barrington favorite, Cook Street Coffee, features new door signs that share the same message: "wear your mask."
However, inside of Cook Street Coffee, the iconic smell of coffee grinds, the sound of uplighting music, and the soft chatter of customers bring a familiar feeling of much needed comfort.
A noticeable feature in Cook Street Coffee is the art lining the walls: beautiful portraits and intriguing abstract paintings that showcase the craftsmanship of local artists. The art displayed cycles out regularly, giving many artists the opportunity to promote their work.
Cook Street Coffee's goal with featuring the art is to help boost local artists, an act that is always appreciated, yet has become ever so important now in times of financial uncertainty.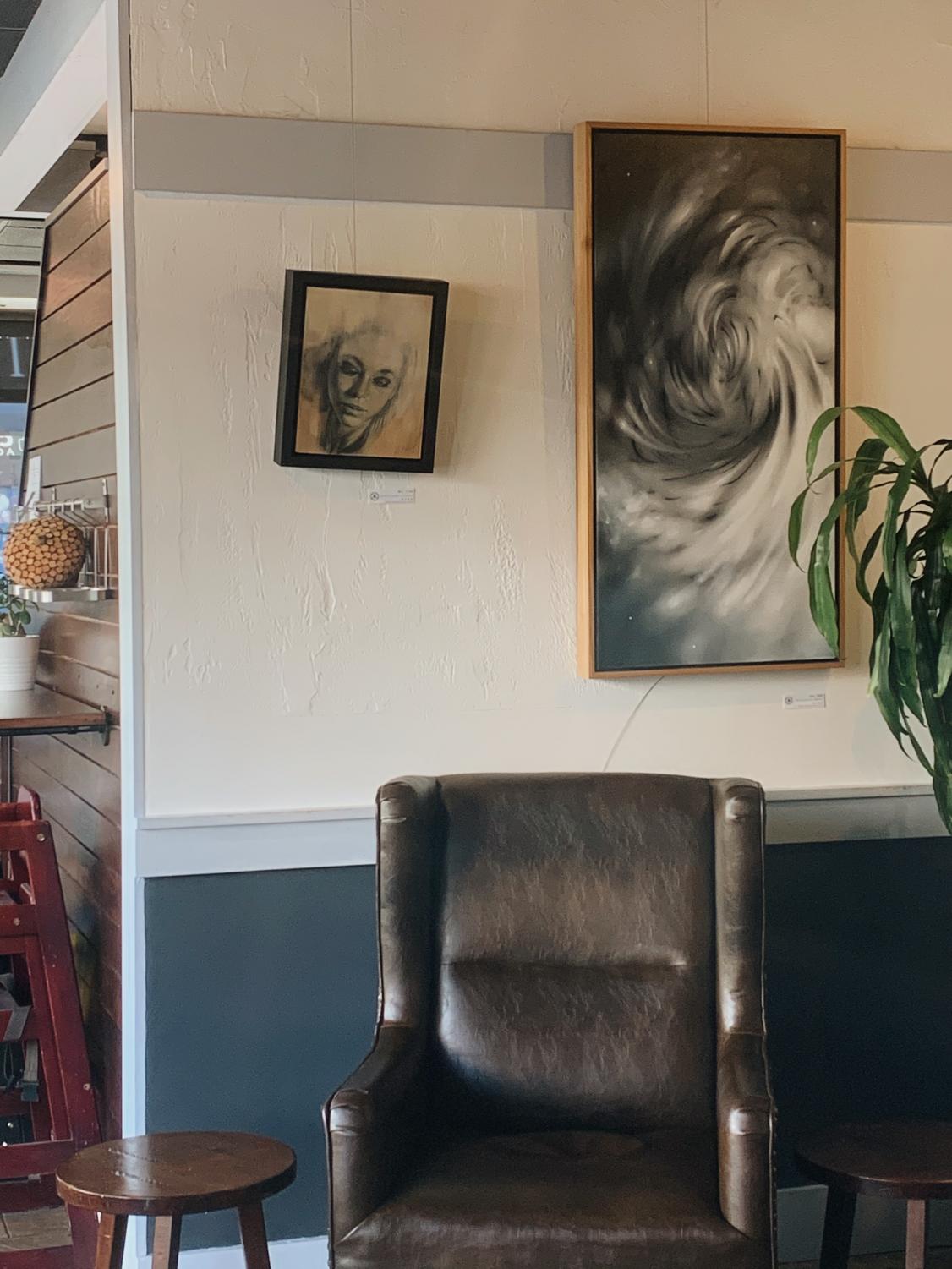 "We pose this space for artists for free," Rory Bis-Narkel, Cook Street Coffee's manager, said. "The only thing we ask is for a certain percentage of their profits to go to a charity, of their choice, in our name and theirs."
Bis-Narkel explains the process of featuring an artist's work.
"We have an art curator, her name is Vannessa, and when an artist is interested in featuring their art they reach out to her," Bis-Narkel said.
Local artists often need a place like Cook Street Coffee for exposure, so Vannessa's role is very important. The collaboration of Cook Street Coffee and the artists brings the community together and appeals to a variety of people. A sense of community is crucial in general, but especially in our world today.
In the wake of COVID-19, all aspects of life have been altered in some way. This is even more true for businesses like Cook Street Coffee.
"It kind of flipped everything on its head," Bis-Narkel said."We did not have preorder available in our store before the pandemic hit, and that really made us have to move forward and find the resources to be able to do that."
Like many other businesses, Cook Street Coffee relied heavily on the app Preorder, which allows customers to order online. Even with the shop returning to in person service, PreOrder continues to be a regular form of income for Cook Street Coffee.
Bis-Narkel also explains how the atmosphere at Cook Street completely changed.
"We used to be really busy and bustling with everyone coming here to work," Bis-Narkel said.
Cook Street Coffee going from a hot spot to having to be almost empty is a dramatic shift of environment. Bis-Narkel continued to explain that her job dynamic has been altered as well, "It was the really fast change that I wasn't ready for," she said
She struggled with adapting to the new normal which entailed letting go of some employees, much of whom she considers to be good friends. There is no doubt hardship was prevalent during these times, however this is not the end for Cook Street. Their revenue is increasing, and they are continuing to be a vital part of the community.
Living in a time of dread and constant uncertainty, Cook Street Coffee provides a getaway from the outside world. The coffee shop's array of delicious drinks is a reason itself to stop by, but the art display adds so much more. In these times, taking things slowly is a rare occurrence. Life changes quickly, and we all have to adapt.
Art takes things slowly; it creates a time for interpretation and relaxation. That's why visiting Cook Street Coffee is such a nice idea; it supports the community and provides a quality excursion.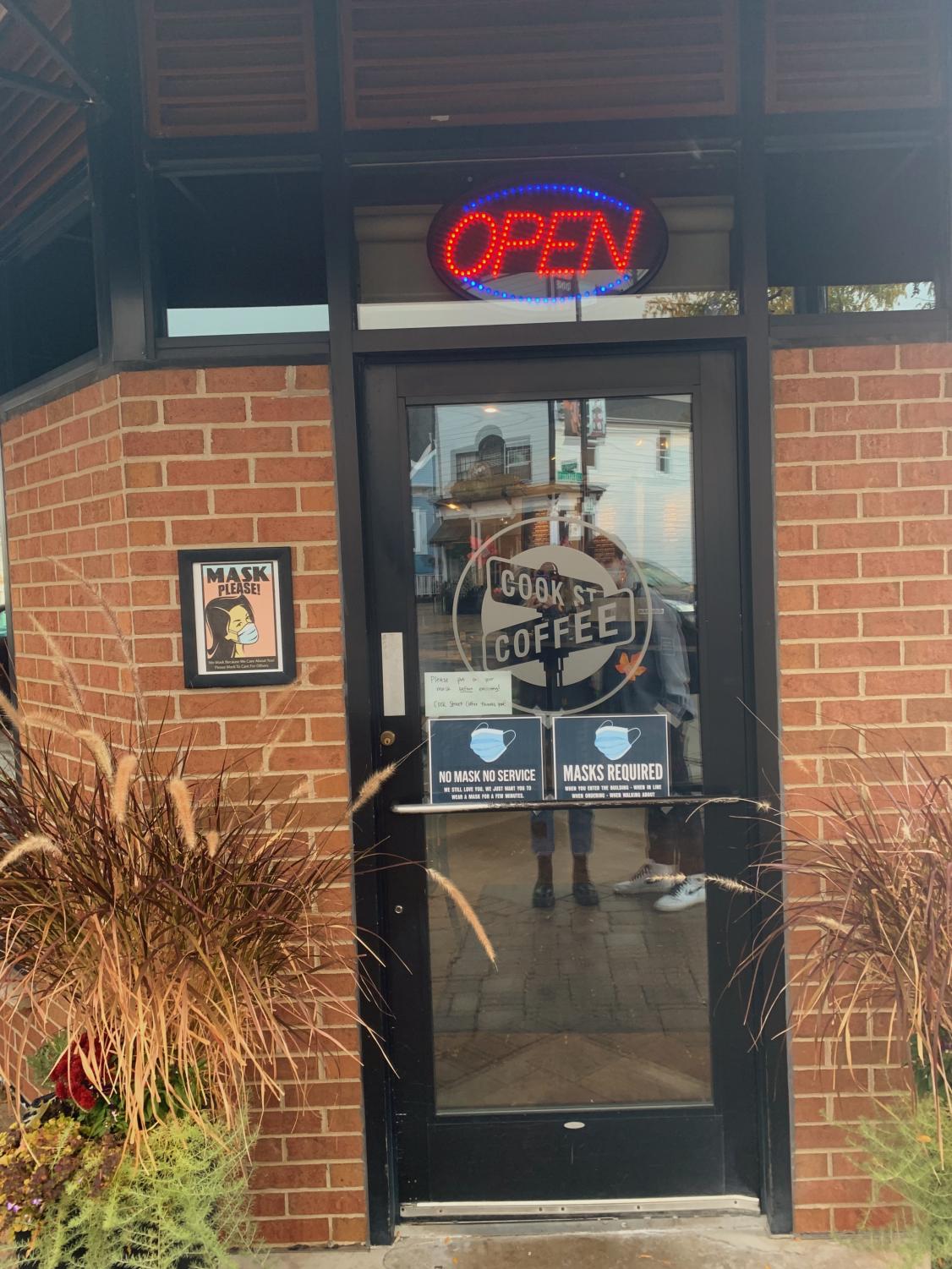 Your donation will support the student journalists of Barrington High School - IL! Your contribution will allow us to produce our publication and cover our annual website hosting costs!