Be the Change Barrington calling for racial equity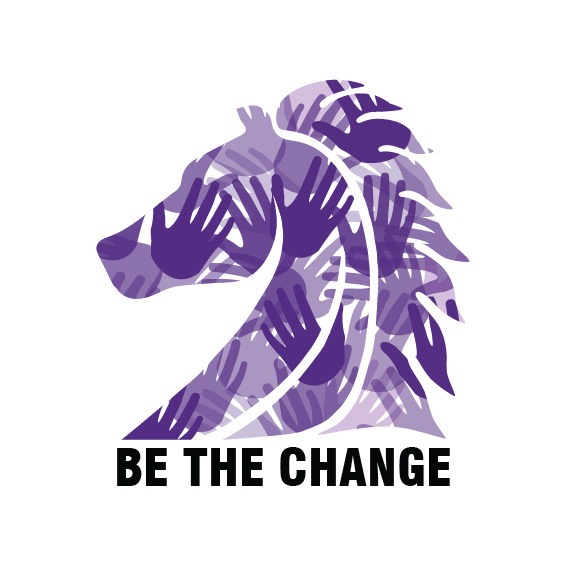 Out of 643 BHS students and alumni surveyed last year, 78 percent of those respondents believe that racism is a problem in Barrington 220 Schools. In order to address these concerns, a coalition of Barrington alumni, community members and students called Be The Change Barrington (BTCB), are calling for a change.
"We (have) the objective of improving the culture around social justice in Barrington 220 schools through holding and partaking in meaningful discussions and instilling accountability for communications, verbiage and driving for more inclusive policy changes," Co-founder and BHS Class of 2016 Graduate Grant Elliot said.
Be The Change Barrington seeks to improve inclusion in the Barrington community for students and families of color alongside other minority groups. A 72 page document of recommendations for racial equality and equity was presented in front of the Board of Education on July 14th. This document was compiled of four calls to action and 19 in-depth recommendations for Barrington 220 to increase inclusivity for students.
"We combined (the survey) with external research from scholarly sources as well as general sources from social justice advocacy groups all around the world to compile 19 recommendations for the Barrington community, specifically the Board of Education and Barrington administration to take on to make Barrington a more inclusive community and especially Barrington schools a more inclusive space for the students and families that are non-white BIPOC or minority to really feel at home," Elliot said.
The 19 recommendations include but are not limited to: a public statement, plans to promote anti-racism, learning materials on anti-racism allyship and privilege, consequences for racist conduct and adopting intersectional approaches in teaching curriculums across all school levels to educate students about the impact of race, class, gender and ability.
"Each recommendation is survey supported and eternally research supported. And each has a recommendation plan in terms of implementation," Elliot said.
The recommendations and calls to action were prompted by the survey results and vocalization from students and alumni on displeasure on how the district and community handled topics of race and equity. BTCB took the vocalization and moved forward to devise actionable steps to the district with the purpose it can provide an inclusive community in the future.
"We want to be allies. Our goal is to listen, not to combat or be argumentative but to truly understand and more forward together," Elliot said
The coalition is made up of four separate committees: Public Relations, Internal Relations, Social Media and Policy Change. These committees have designated work under one of the designated committee heads.
"It's really leader by title, we like to govern in a flat organization making sure that all opinions and voices are heard and that we really listen to everyone," Elliot said.
BTCB has recently gotten involved with different organizations in and outside of the Barrington community including: Greatest Conversations, Barrington Area Library, Be Strong Together and others to expand their reach. BTCB has also been working with the District Equity Team led by Nate Rouse.
"Working with the district equity team is a tremendous opportunity. Its members that are not just community members but also teachers, faculty staff, two board members and Nate Rouse," Elliot said.
Communicating through their different social medias, BTCB promotes anti-racism materials alongside different education materials. Their Twitter, Facebook and Instagram have extensive materials about the history of the coalition and different things they have done in the past. Alongside BTCB, the Student Advocacy Group recently formed at BHS to foster positive conversations and change within the student population at BHS.
"We talk about issues of discrimination, stigma or oppression. We really want to talk about the issues that we are passionate about…We really try to explore these complex topics but in a way that feels a little more natural in what people want to discuss," co-founder Abigail Bergan said.
The group formed in response to lack of high school student vocalization on topics of oppression, discrimination and inequity. Mainly focused on awareness and education, the Student Advocacy Group hopes they can implement positive policy change at some point in the future. The group has kept in contact and gets support from BTCB, but is led and driven by the students for the students.
"Get involved with Abigail, it's a way for you to tangibly enact change and have positive discussion with your peers at the school and hopefully create those positive changes at BHS," Elliot said.
Students and others who seek to get involved with BTCB can apply through the link on their social media, or by directly messaging them on any platform. Depending on the committee, meetings for BTCB are bi-weekly but are flexible due to personal work and school lives. To get involved with the Student Advocacy group, directly message Abigail Bergan or the groups instagram.
"Inequity, discrimination and hate are not going to end or go away unless we talk about them and take action steps. Even if it's not something you see on the day-to-day basis, it happens. Even if you've never seen someone being discriminated against, it happens. So it's something that we as a community should be having – these conversations and taking these steps to make our communities more equitable and more inclusive for everyone," Bergan said.