Fashion column
Much like 2020, new fashion trends are starting to take hold and old ones are making a revival.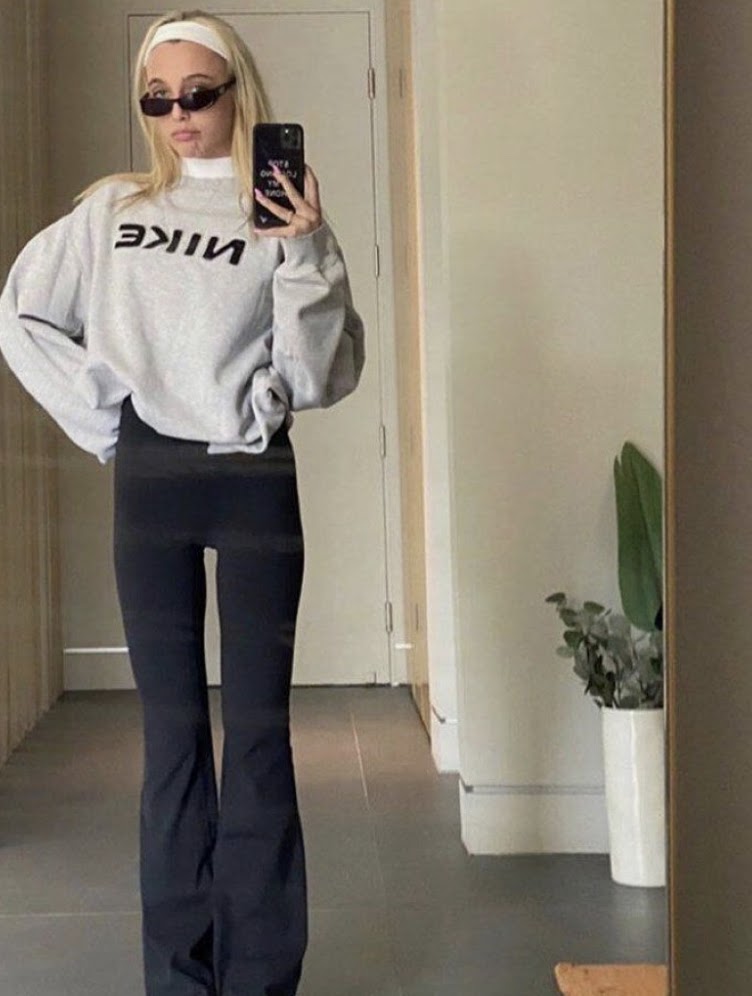 Despite only being two months into the year, new ideas are flooding into the minds of teenagers and influencers. Currently the average teen will spend hours a day online, so when looking for inspiration for anything they often find that the internet is the most accessible outlet. Over the past century, the internet alone has had a huge impact on fashion trends and in some cases has caused stores to be out of stock on certain products. 
Emma Chamberlain, a famous YouTuber known for her fashion advice, posted a picture wearing flared yoga pants near the end of 2020. Flared yoga pants, a staple in early 2000s clothing,came back in a matter of days because of the influence of one well-known internet persona. Emma Chamberlain's unique sense of style is idolized by teens, and many trust her opinion on fashion.  
On November 20, 2020, popular TikToker Hannah Schlenker posted a video wearing a pair of high-waisted crossover leggings from Aerie. The video received so much positive feedback that teens began to scour the web for the pants. The video received almost 900,000 likes and thousands of comments asking where to get them from and causing Aerie to sell out of the leggings. Only a month later, Schlenker received a sponsorship from Aerie for her promotion of the leggings. Thousands of girls were seen wearing the leggings all because of the influence of one girl. 
Even without the influence of popular content creators, trends on the internet spread like wildfire. On the app TikTok, after a video is posted, there tends to be many recreations and reposts of it. This especially applies to clothes posted on the app. Earlier this year after the semi-annual sale at Victoria's Secret, a white tank top,resembling a corset, became popular all over social media.  Since the sale, over the last two months corsets have become increasingly trendy. Many people think that corsets have become so popular because of the hit new show Bridgerton. There has been a rise of people posting videos in their corsets all over the internet since the show's release. In the show Bridgerton, corsets were a big part of women's fashion. As the show grew popular, so did corsets. Many celebrities, like TikTok star Madison Beer, have been seen wearing corset tops, but because of the rise of popularity from teens on the internet, many more people have decided to partake in this trend. 
With resources such as TikTok, Pinterest and Instagram, it is easy for trends to grow. When looking for inspiration for a new outfit, piece of clothing, or pair of shoes, checking the internet can be very beneficial. It is also an easy way to spread personal styles and share new ideas into the fashion world. Making just one post can result in a new trend taking over the internet and impacting thousands.