A twist on cookies: Trying out three unique cookie flavors
Cookies are ranked number one on America's favorite desserts, you've got the classics: chocolate chip, snickerdoodle, raisin oatmeal, with so much variety in cookies, you're bound to get some odd cookies. We tried to recreate some of the weirdest cookies we could find.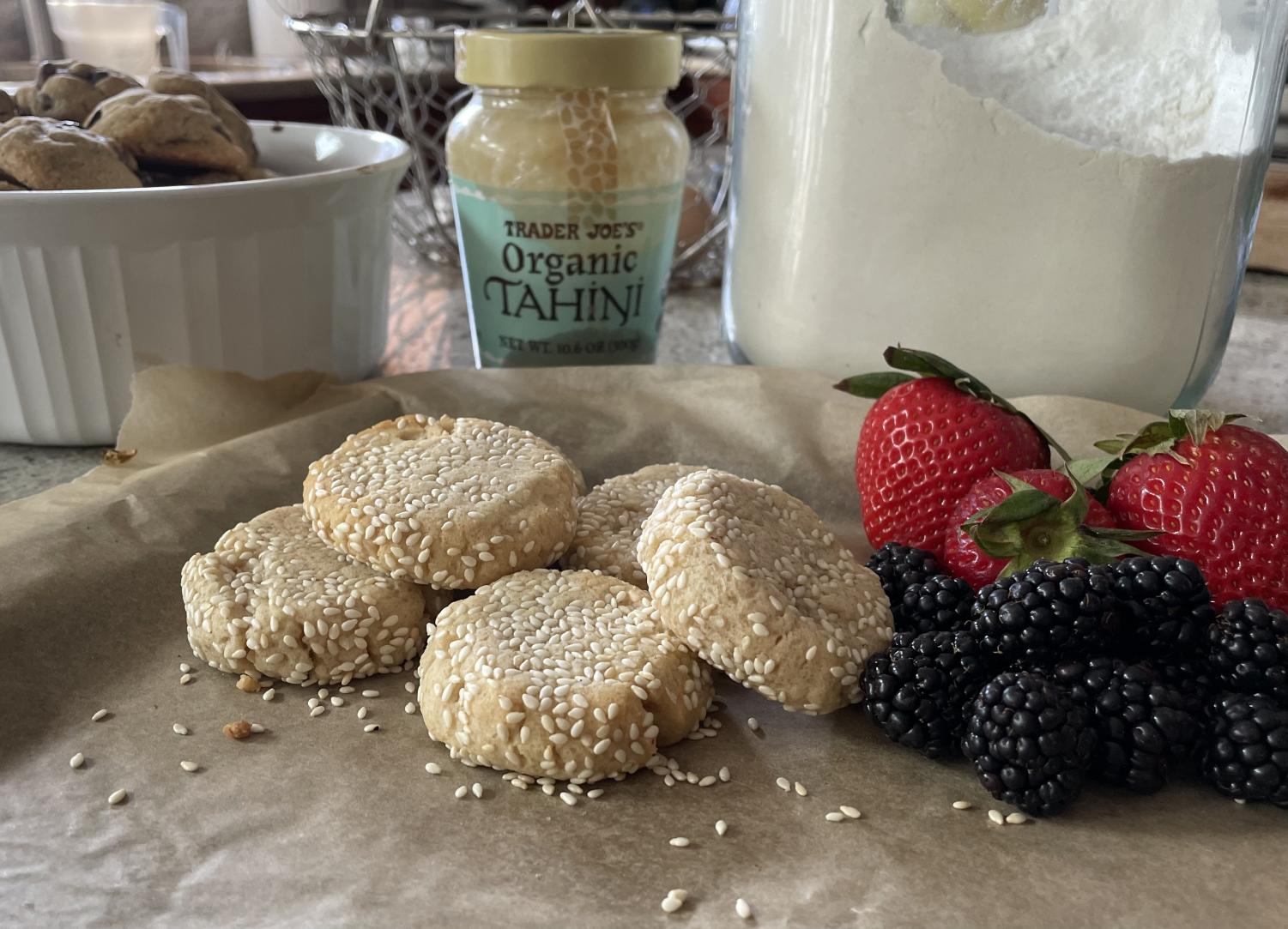 #1. Sesame Tahini Cookies – Ellie
This is a combination I never thought of trying but honestly worked really well. I always used Tahini to dip vegetables and pita bread into, Tahini to me tastes like peanut butter but less sugary and more nutty. These cookies were super easy to make and had a nice nutty flavor and smooth texture. If you like peanut butter cookies and are looking for something less sweet then I would recommend these cookies. The sesame seeds were kinda messy and didn't stick to the cookie well, if I could remake these cookies I wouldn't use the sesame seeds. Overall I'd give these cookies a 7/10.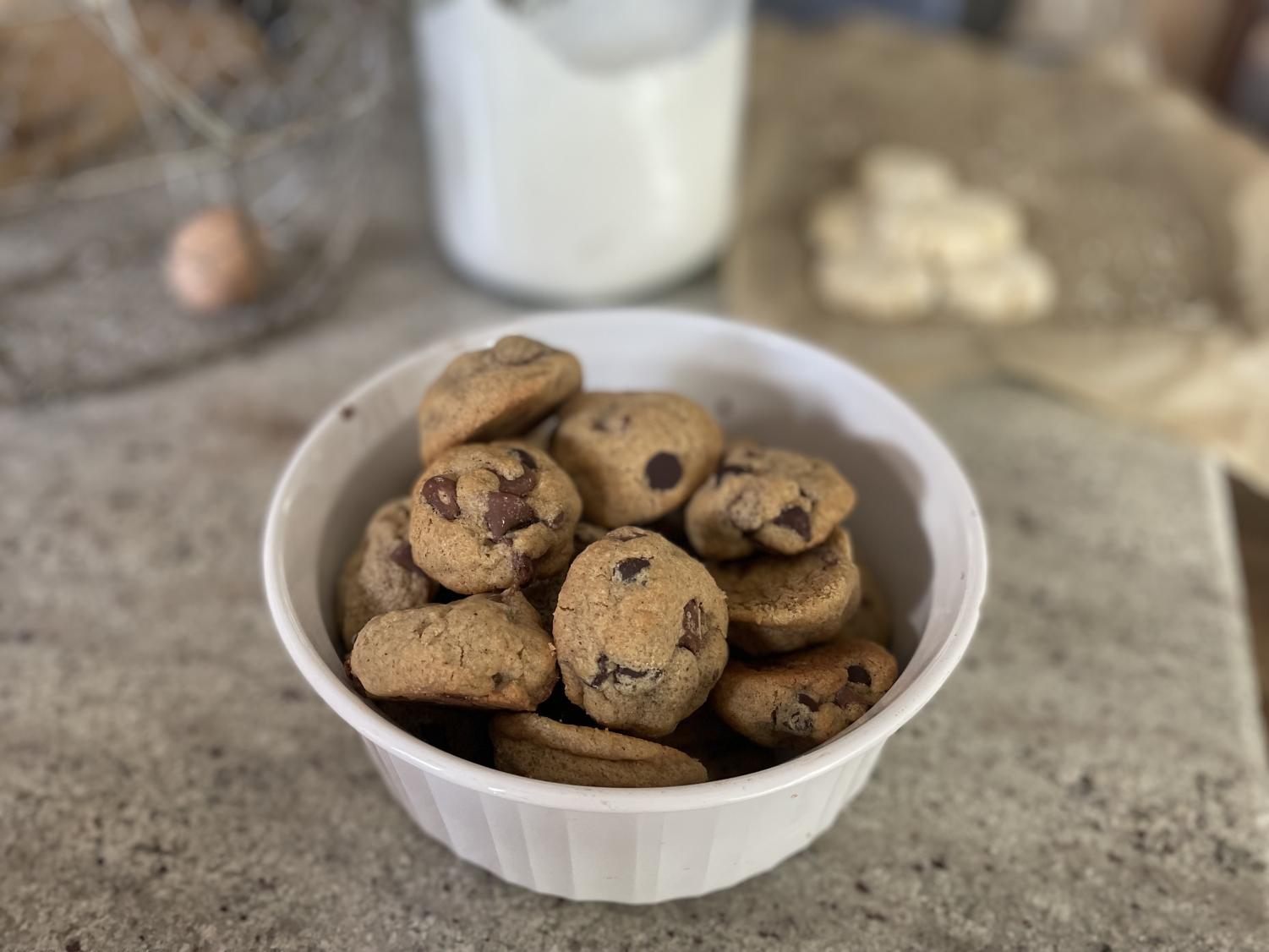 #2. Chai Chocolate Chunk Cookies – Ellie
As a big fan of the Starbucks Chai tea latte I knew I had to try this recipe, I was a little curious as to how these cookies would taste like Chai because the recipe never called for Chai, just an array of different spices. These cookies definitely had a nice flavor however they were more similar to gingerbread than Chai. I still really liked the taste however, I did not taste the Chai. These cookies were more on the sugary side and in my opinion were a bit too sweet, but if you are looking for a fun recipe to surprise your Chai tea latte obsessed friend then these are the cookies for you. Overall I'd give these Chai Chocolate Chunk Cookies a 6/10.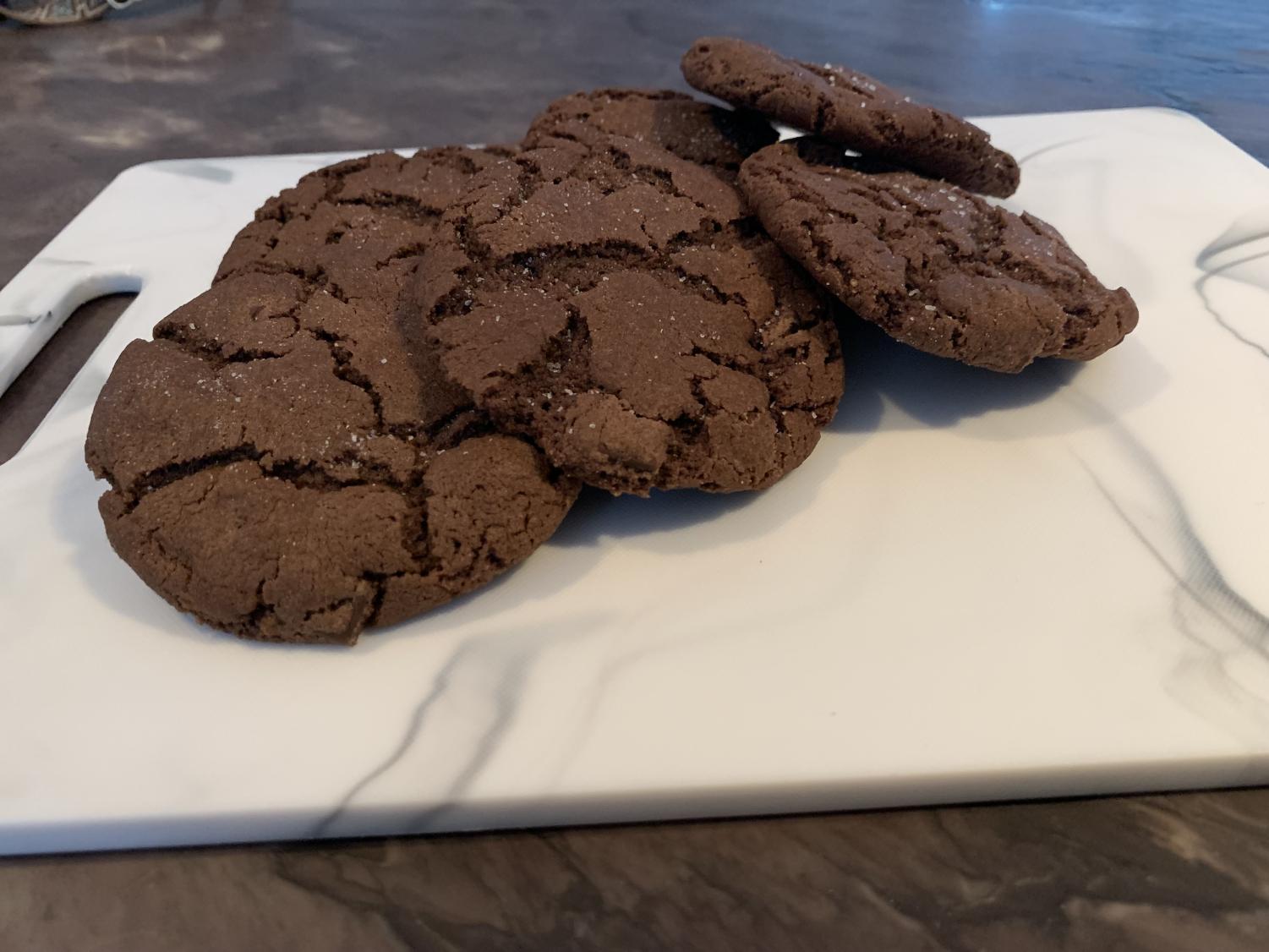 #3. Red Velvet Cookies – Grace
Red velvet is something you see all the time when it comes to desserts, whether it's cakes or other delicious foods. Although, there isn't a very distinct difference between red velvet and just plain old chocolate. Some people enjoy red velvet for the aesthetics, while other cake connoisseurs claim that there is a huge difference between the two. The recipe for red velvet and chocolate cookies was identical, which wasn't shocking, but still disappointing. Coming out of the oven, the cookies were delicious, but weren't as red as I was hoping. I'm not sure if it was because I didn't use enough food coloring, or the color was simply overpowered by the chocolate. Overall, I'd give these "red velvet" cookies a 7/10. Basic, but still delicious.
Your donation will support the student journalists of Barrington High School - IL! Your contribution will allow us to produce our publication and cover our annual website hosting costs!