Sunny Hill scriptwriters
The fine arts provide opportunities for students of all ages. This is seen in the biannual experimental play, which is written entirely by theater students. The spring experimental performance will highlight the writing of students who attend Sunny Hill elementary school in an effort to incorporate more of the community.
"Coming out of COVID we wanted to find a way to involve as many people as possible and a great way to do that is to involve elementary schoolers," Drama Club Vice President senior Mary Ellen Luft said. "I mean, they're cute. They're funny, they have silly ideas and their outlook on life is something that I think that a lot of people need right now."
The spring experimental performance will take place on April 20-22, in the Black Box theater in the high school. This is one of two student-written plays the drama department puts on each year.
"We have a fall experimental and a spring experimental. In the spring experimental we like to play with different kinds of formats, so we are going for a student written production," Theater Director Paula Levin said. "We have decided to partner with the 'Boys and Girls Club' and Sunny Hill Elementary School. We've been working with kindergarteners through 5th graders."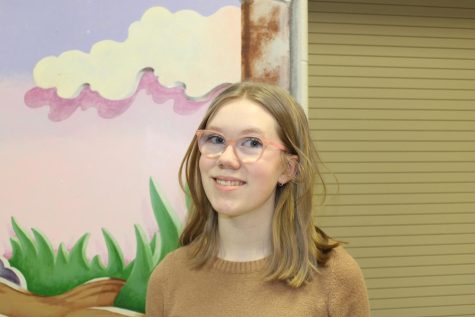 The creative process started early January, when students went to Sunny Hill to gather ideas from the kids.
"We have visited Sunny Hill on two different occasions, students from actors workshop class go over to Sunny Hill where they have started to write plays together. Those are the plays that we are going to perform at the experimental, they will be written by Barrington High School kids in conjunction with Sunny Hill Elementary kids," Levin said.
After months of work, drama students hope for higher student and community turnout for the special performance.
"It's gonna be a really cool project that's going to include a lot of different people across the district. So if people have the opportunity to see it, they should," Luft said.
Your donation will support the student journalists at Barrington High School! Your contribution will allow us to produce our publication and cover our annual website hosting costs.