Patching humanity with morality: A review of SZA's SOS album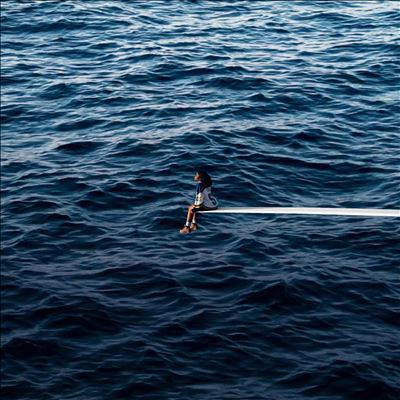 After a five-year hiatus SZA made her long awaited return to music by releasing the highly anticipated SOS album on Dec. 9, 2022.
The album has a tracklist total of 23 songs that include guest appearances from artists such as Don Toliver, Travis Scott, Phoebe Bridgers and Ol' Dirty Bastard. The album is a follow up to SZA's 2017 album, Ctrl.
As of Feb. 27, SOS has been the No. 1 album in the U.S. for 10 weeks according to Billboard magazine. It's now the longest-running No. 1 R&B album this century, and the longest an R&B album by a woman has spent at No. 1 on the Billboard 200 albums chart since Mariah Carey's self-titled debut in 1991.
The themes and narratives delivered by SZA goes to show how she is embodying black excellence alongside the number of up-and-coming female R&B artists. Her raw talent and lyricism are not to be left unnoticed either. The ways in which she's been able to master her craft over the years since Ctrl and translate her profound philosophical take on life and love into indelible moments. Her songs represent her most intimate thoughts and ideas.
Throughout the album the listeners experience a window into the most vulnerable part of SZA's psyche. We learn about her love life, the way she heals from past relationships that became stagnant and the way she slowly starts to change after being dependent in her relationship. In an interview with HOT 97, when asked if there was anything she would like fans to take away from the album she replied, "No. I feel like the general theme is like 'I'm pissed.' So I hope that's understood. I'm pissed."
And yes, she's pissed. With lyrics like, "And if you wondered if I hate you ( I do)" she continues to create lyrics her fans will always sympathize with no matter the situation.
Full of heartfelt and relatable lyrics, SOS is a diverse album with elements of R&B, rap, rock and trap.
Although a bit lengthy, 23 tracks is SZA limiting herself (she's honestly holding back). We know she's written hundreds of songs for what was to become SOS seeing as she released the deluxe version of Ctrl that included new songs and features. SOS is also a clear example of the raw lyricism perfected over the years since Ctrl. Artists who take the time to meticulously brainstorm and envision their future work, are far more likely to create more fulfilling work as opposed to artists pressured from fans to drop music often. For those with frequent drops, the music can become sloppy, as well as the vocal performances. SZA has expressed a number of times online that her art takes time and that fans demanding more from her only added to her delay of her album's release. This one was worth the wait.
Overall the album includes themes of self discovery alongside heartbreak, isolation, frustration and even a bit of humor. As the album progresses listeners start to notice it contains versatile vocal performances and resonant verses with a variety of lyrics that will have you realizing just how petty, yet poised and elegant she can be.
Much like Ctrl, SZA's sophomore album SOS contains snippets of recordings of her late grandmother talking on the phone, guiding and giving the artist advice about life and love. In many ways although SZA is grown, she still has so many things to learn.
The album's cover art depicts the artist sitting on a diving board in the middle of an ocean. Fans speculated the picture had meaning behind it and that it was a reference to the paparazzi pictures of the late Princess Diana. The singer confirmed the theory in an interview with HOT 97, saying "I just loved how isolated she felt and that's what I wanted to convey the most."
Despite all the emotional turmoil, SZA continues to serve fans with her experimental takes on different genres, which surprisingly worked out incredibly well. Above all, her ability to create an inclusive unisex listening experience. SOS is the singer's second studio album released under Top Dawg Entertainment and RCA records and is available on all music streaming platforms. Overall I'd rate this album a 4/5 stars and applaud SZA for her genuine talent. All of the elements delivered on this album make for a moody melodic masterpiece.
Your donation will support the student journalists at Barrington High School! Your contribution will allow us to produce our publication and cover our annual website hosting costs.