Summer around the world
Hang on for a minute...we're trying to find some more stories you might like.
Christine Batliner, senior
Program: Future Healthcare Professionals at Good Shepherd Hospital
In scrubs and white lab coats, senior Christine Batliner and nine peers got a taste of the medical field this summer at the Future Healthcare Professionals program at Good Shepherd Hospital. Students spent three weeks in June rotating through the different practices, shadowing nurses, physicians, obstetricians and more. They also completed a research project on topics like technology in healthcare and gun control in hospitals. A moment that stands out to Batliner was seeing a live birth, something she considered cool to see. "You just kind of hear about those things and never really know what goes into them," she said. "It was a really cool experience because it's literally someone being born into this world. It's a new life so that was a really cool experience." Without much exposure to the medical field, the program provided Batliner with an opportunity to explore healthcare and allowed her to discover a new interest in the emergency room. "Going into this, I really was unsure what career I wanted to go into but this really cleared things up and gave me a better idea of where I could see myself in the future," she said.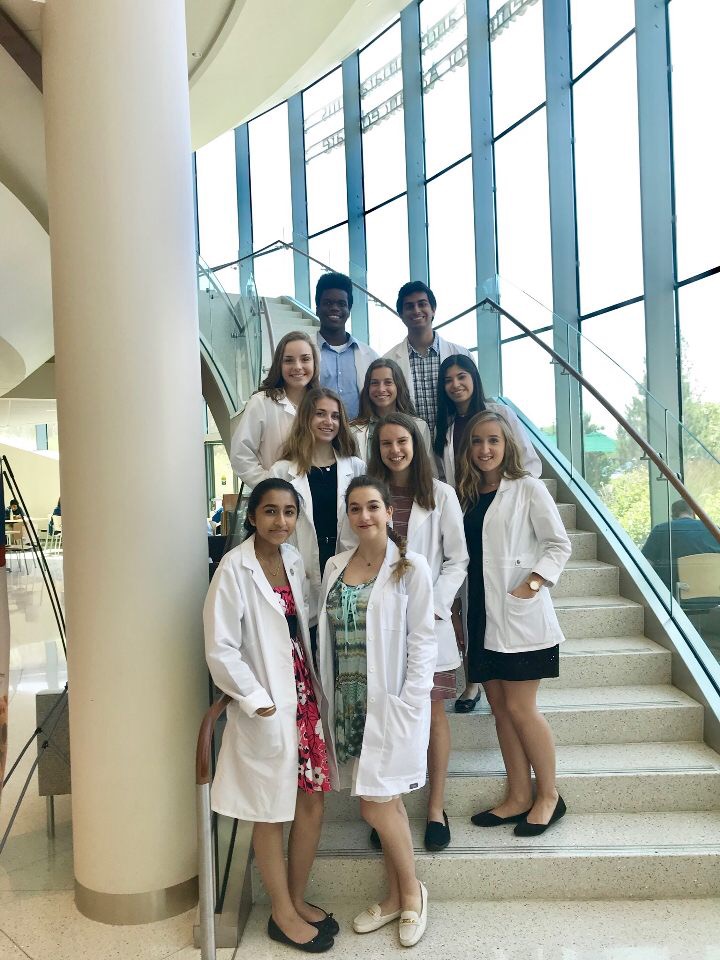 Zoe Nelles, sophomore
Program: Blue Lake Fine Arts Camp in Twin Lakes, Michigan
Sophomore Zoe Nelles spent 12 days of her summer in the middle of a forest with no cell phone. She wasn't camping, though: she was at Blue Lake Fine Arts Camp in Michigan's Manistee National Forest. While there, Nelles studied visual art, including metal art and printmaking. Having gone to this program for three years now, she's taken skills back to her classroom at home. "I definitely pulled some of the materials and techniques I learned at camp during school this past year," she said. "It's cool to be able to use the mediums I learned about at camp in school and stuff." Nelles' time at Blue Lake was spent without a phone, forcing her to interact with those around her. "I still keep in touch with all of my friends that I've made over the past three years there," she said. "You build really good relationships with other people because you're with them for 12 days straight so you really get to know lots of different people from different areas." Nelles plans to return again next year, looking forward to returning to what she calls her "second home."
Danny Perille, senior
Program: AATG Pädagogischer Austauschdienst in Nuremberg, Germany
High scores on a national German exam took senior Danny Perille across the world all the way to Nuremberg, Germany for three weeks this summer. He said he looked forward to an immersion into German culture and saw it as a better way to learn the language than "just sitting in the classroom." On the weekdays, Perille went to his host sibling's school where he both took classes, of which German politics was his favorite, and shadowed German students. Aside from having to pay for the bathroom, Perille said he appreciated the culture. "My favorite part was probably that like there really isn't one German culture, it's just a mixture of everything," he said. "I was living in a Turkish and Croatian part of the city and I think it was cool to see all of the different ethnicities that are represented there, that all come together into technically one culture." Perille said he learned a lot about the language and how to use it more colloquially but also realized how well his classes at home over the past six years prepared him for such an amazing experience. Taught by his host family, he also learned to dance. "There were a bunch of nights where they would put on Turkish music and they would just dance for hours," he said. "It was a lot of fun and we were laughing at my expense the entire time."