Outfit of the week: Best of BHS
It is a common idea that clothes can reflect personality, which explains why a variety of clothing styles can be found by walking through the hallways at Barrington High School. And that is precisely what the RoundUp writer did for a week: search for students with a unique sense of fashion.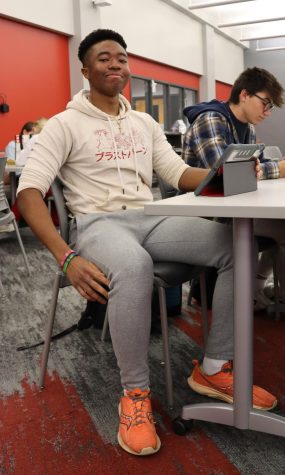 Fit 1:
Junior Jonah Burks is wearing a casual outfit: a hoodie and gray sweatpants with comfortable sneakers. However, there is something special about his pokemon inspired hoodie: he is the one who designed and made it.
In his graphic design class, he had the opportunity to customize products by using editing software and the hoodie was part of it. Burks decided to design a Pokemon hoodie since he is a fan of it, showing a part of his taste through it.
"It's been a little simplistic, nothing too crazy over the top but also like, really sleek and stylish. It's something you can wear for gaming but also you can wear outside casually," Burks said.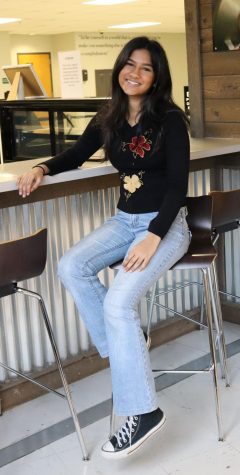 Fit 2:
"I would describe my style as simple but it's inspired by more vintage pieces because a lot of my clothes are from my mom," senior Krisha Mirchandani said.
She is wearing light blue low rise jeans and a flowered long sleeve shirt with black converse. For Mirchandani, low rise jeans are her favorite part of her outfit as she recently has been into it and then she chose the other pieces according to her silhouette.
"My style is usually a mix between what's comfortable and what I think looks good," Mirchandani said.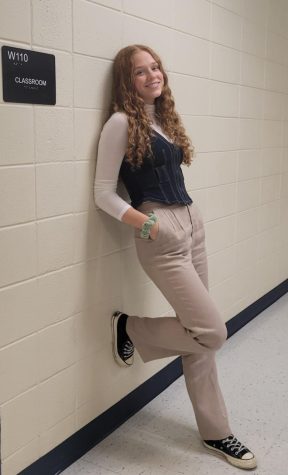 Fit 3:
Junior Anna Gustafson is wearing a neutral look with beige pants, a jean vest, a white crew neck and black converse.
"Vintage clothing really influences my life and my style is partially inspired by John Hughes 80's movies," Gustafson said.
Not only is her style vintage but also her wardrobe, as she thrifted most of it.
"I really appreciate upcycle clothing and helping the environment," Gustafson said.
Buying second hand clothes like Gustafson can help reduce resource and chemical consumption.
Your donation will support the student journalists at Barrington High School! Your contribution will allow us to produce our publication and cover our annual website hosting costs.