Best rom-coms to watch for Valentine's day
With Valentine's festivities in full swing, here are the best movies to watch with your significant other to celebrate: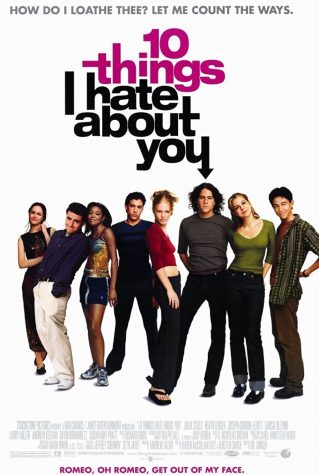 10 Things I Hate About You:
'10 Things I Hate About You' is an American teen romantic comedy that everyone needs to have on their watch list. The main character is Kat. Kat is beautiful, smart and quite hard to get compared to her classmates, meaning that she doesn't get along with many boys. On the other hand, her younger sister was asked out by a guy named Cameron, but Bianca's house rules say that she can't date until Kat has a boyfriend.
When Cameron asks Bianca out, she informs him of her father's new rule and suggests that Cameron should find someone willing to date her stubborn and strong willed sister. Cameron selects "bad boy" Patrick Verona. He was willing to pay Patrick to take out Kat, under the pretense that this will allow Bianca to have a boyfriend. Will Kat let her guard down enough to fall for the charming bad boy? That's something you have to find out by watching this movie.
Writers take:
When I watch movies, I love watching how the characters develop throughout the movie. In this film, there is lots of character development with all the characters and you really notice that as the movie goes on. The characters go through difficult situations, learn and grow from them. Another thing I also really liked was the aesthetic of the movie. It was filmed in 1999 and it had the "older" type of aesthetic to it. Like how the characters dressed, did their hair, etc. This movie has always been one of my favorite rom coms. I'd rate this movie a 9/10. It's sweet with a little bit of drama and overall has an amazing plot.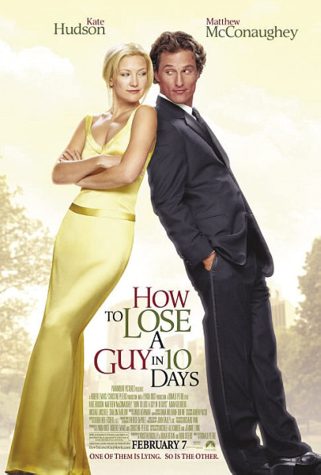 How to Lose A Guy in 10 Days:
'How To Lose A Guy In 10 Days' is a really good yet very popular movie to binge. The main character is named Andie. She's a writer for the women's magazine Composure, and she writes "How to" articles for the magazine. She comes up with an article called "How to Lose a Guy in 10 Days." This leads up to our male main character, Ben who is trying to win a big campaign. He bets that he can make a woman fall in love with him in 10 days. The two coincidentally meet and try to secretly get what they want.
Writers take:
This is a very light romantic comedy I really enjoyed. When I watched this movie for the first time I really liked how it followed up with two characters. You really get to see both sides of the story and it's really interesting to see both of the characters' perspectives and how the two characters really think differently from one another. Although this movie was really cute and had an amazing love trope, it was pretty funny to me. This is one of the funnier romantic comedies, there are many laugh out-loud moments here and there, which I love because I feel like rom coms should have an even mix between romance and comedy. I genuinely rate this movie a 10/10 because I loved the characters, storyline and the movie's humor.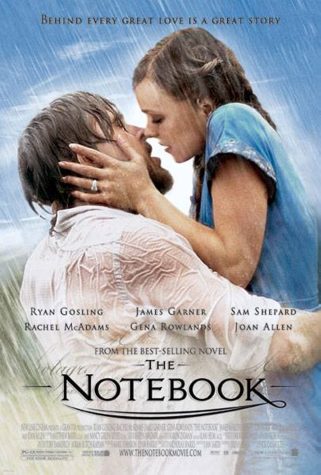 The Notebook:
'The Notebook' was the most heartwarming yet dramatic movie I've seen. This movie is about a passionate young man named Noah who falls in love with a rich young woman named Allie, giving her a sense of freedom and happiness she's never really felt before. They have some social differences and the movie follows through their journey as they learn to deal with it.
Writers take:
I didn't see this movie until fairly recently, and to be honest I wasn't expecting to love it either. But when I watched it for the first time, I fell in love immediately. This film was beautifully written with one of the most heartfelt endings. I feel like this movie portrays how different the two characters' lives are so well. I rate this movie a 8/10 because you really get to see what they go through and how the two are really different considering their opposite wealth backgrounds. You also get to see how much they both learn from each other because they are so different.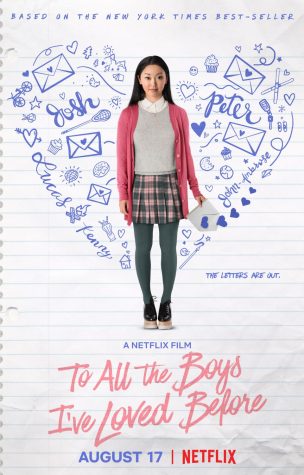 To All The Boys I've Loved Before:
Lara Jean is a 16 year old teen who wrote secret love letters to her five crushes; she kept them in a box and never meant to send them. Mysteriously, the letters were sent out to each and every one of her crushes. Peter, who was one of the five who received a letter thought this was something that could help him with a personal situation he was in. The two make a contract with each other and soon are the school's hot and popular "couple." With their high school drama, complicated love life and family problems, will their plan work?
Writers take:
I absolutely loved this movie so much when it first came out on Netflix. Lara Jean is a really unique and special character. I loved watching her learn and grow throughout the movie. There are lots of lessons that are learned in this film. It really shows how much the character takes those hard lessons and makes better life choices moving forward. Even though Lara Jean and Peter were a fake couple at first, their dynamic was quite special and the two actors made this complicated love story seem so real and authentic. I love how well they played their characters. I also really loved how this movie was the literal definition of a high school romance. The main setting was in school and it really made the movie just more interesting to watch since it came off so realistic. I rate this film a 10/10 because of how well this movie was scripted and filmed.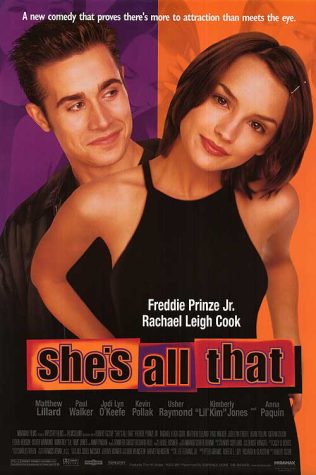 She's All That:
'She's All That' is a silly/fun romantic comedy. It's about a high school jock, Zach, who bets his friend that he can turn a lame geek into the prom queen. Zach's friend picks a "geeky girl" named Laney and plans to transform her.
Writers take:
The characters in this movie are very likable and the script is really good and well written. I love the nerdy girl and popular boy trope because I feel like those stories always turn out to be the most interesting; you never know how they can turn out. I rate this movie a 9/10 because I really liked the character development between the two characters. Throughout the movie you get to see how these two characters really learn from each other and how they both change.
Your donation will support the student journalists at Barrington High School! Your contribution will allow us to produce our publication and cover our annual website hosting costs.