Pro-legalization of marijuana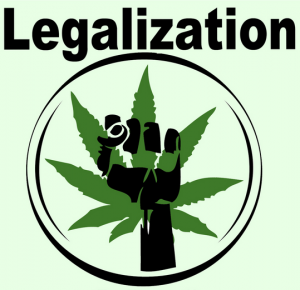 Hang on for a minute...we're trying to find some more stories you might like.
During his inaugural address in Springfield, recently sworn in Governor J.B. Pritzker advocated for legalizing the sale of recreational cannabis in Illinois.
"In the interests of keeping the public safe from harm, expanding true justice in our criminal justice system, and advancing economic inclusion, I will work with the legislature to legalize, tax and regulate the sale of recreational cannabis in Illinois," Pritzker said.
While community feelings are mixed on the topic, I personally support Pritzker's plan. To me, legalizing the sale of recreational cannabis is a simple solution to many of the fundamental issues plaguing our state.
One of our main issues as a state right now is debt. Currently, the state of Illinois is nearly $160 billion dollars in debt according to the Illinois State Debt Clock. We are spending money in excess of our GDP each year. The legalization of recreational cannabis in Illinois is one solution to reducing that debt without directly raising taxes for every resident of the state.
According to a November 2018 report conducted by the Illinois Economic Policy Institute, legalization of recreational cannabis in Illinois would generate new tax revenues exceeding $500 million, introduce over 23,000 jobs and annually expand the Illinois economy by $1 billion. Other benefits found in the report are an allotment of revenue for more investments in college assistance programs, drug treatment and prevention programs, K-12 public schools, and infrastructure.
Besides the multitude of positive financial benefits that accompany legalizing the sale of recreational cannabis in Illinois, it is also an opportunity to resolve our drug policies that disproportionately impact communities of color in a negative way. Deputy director of the Illinois Justice Project aims to reverse the consequences of our current drug policy.
"What we're looking at doing is ensuring that individuals who have been caught up in the system through poor drug policy are able to have their records expunged," Mitchell said. "That it does not hold them back from housing, education, and work."
Overall, there are net positive externalities in the legalization of recreational cannabis in our state. I believe that the consumption of drugs is one's own prerogative, and while I do not participate in drug use, I recognize the benefits to Illinois in this proposed trajectory. If we want to progress forward as a state, weed is the way.