Masked fashion lookbook
For many people – including me – pandemic-fatigue is hitting hard. Talking to loved ones through cloth and constantly worrying about spreading a virus takes its toll. According to UCHealth, pandemic-fatigue is completely normal. "[The pandemic] was new, so we found ways to cope. Then, little by little, our communities opened up. Long days and warmer weather over the summer made it easier to handle our new COVID-19 reality. But now, COVID-19 infections are surging again, mornings and evenings are darker, and many of us have had enough," UCHealth explains.
But wearing a mask doesn't have to be a pain! In fact, I like to think of masks as a fun accessory. I've created this lookbook along with tips on how to match masks to your outfits. With your new rocking style, hopefully you'll be more excited about your next grocery run.
Surgical Masks:
Surgical masks are typically light blue. Light blue can go great with outfits composed of other pastel, light colors. According to canva.com, light blue looks great with pinks such as dusty rose and peach, and purples like lavender and lilac. Another idea is matching the mask to an outfit composed of different shades of blue.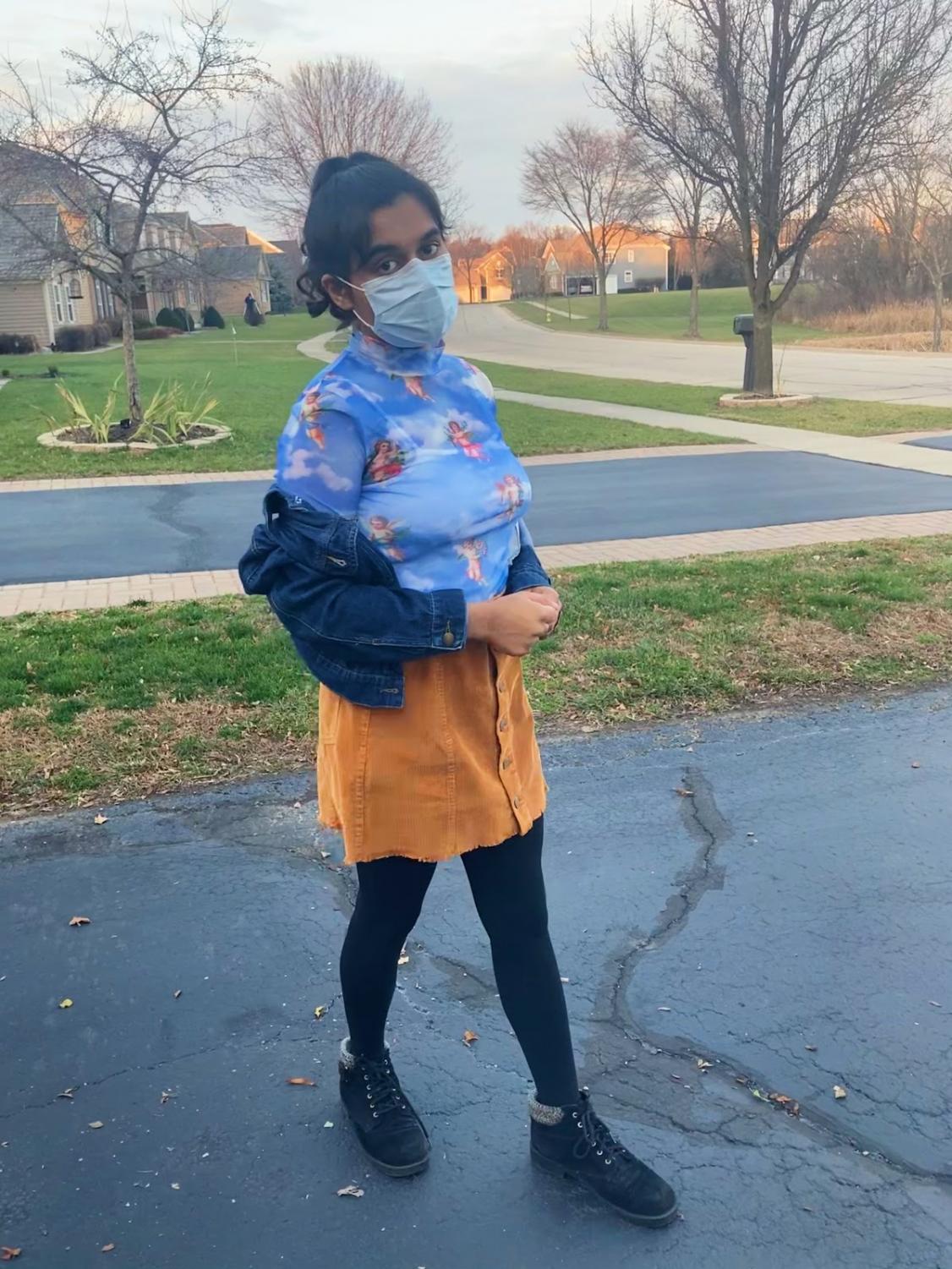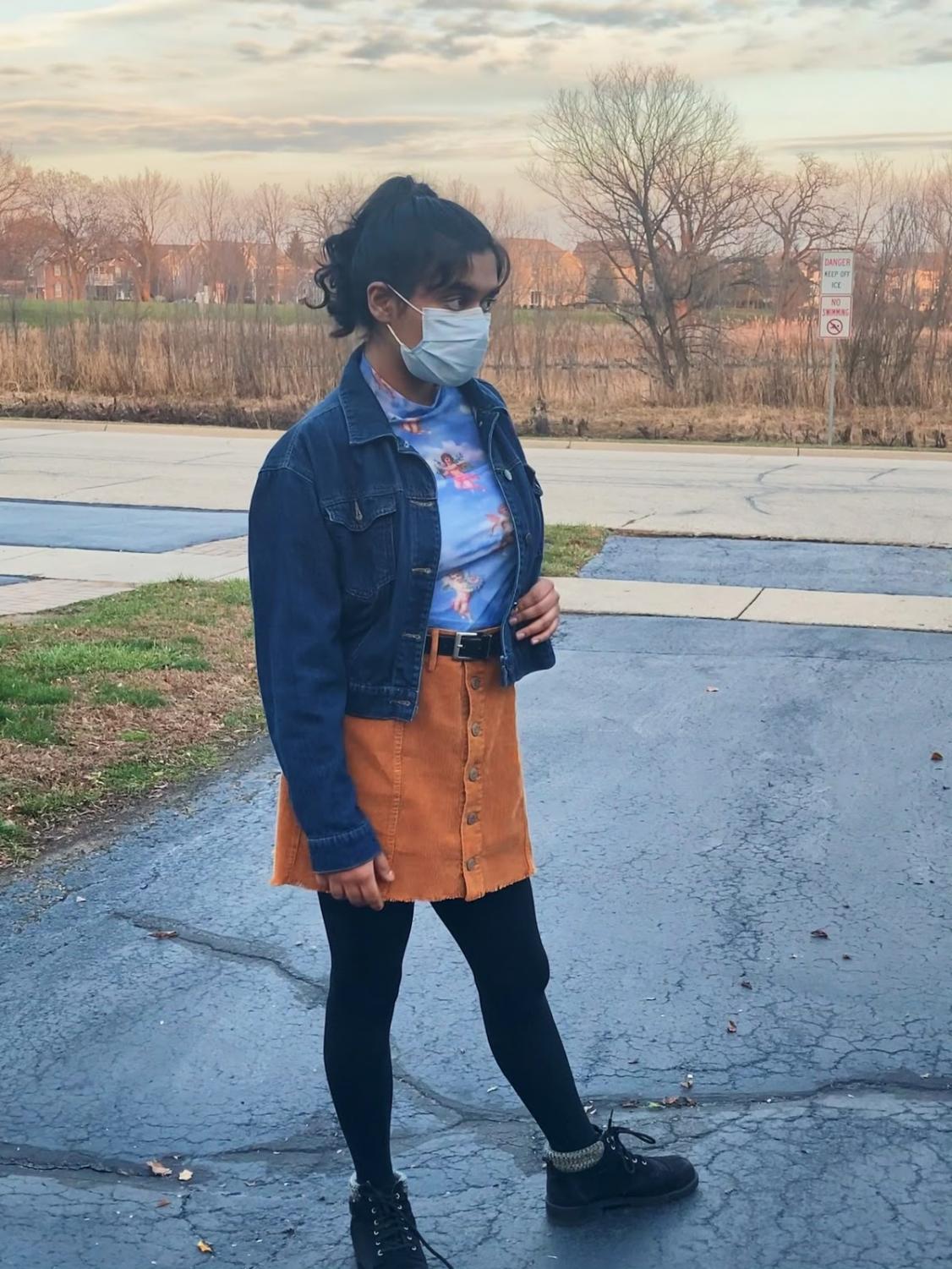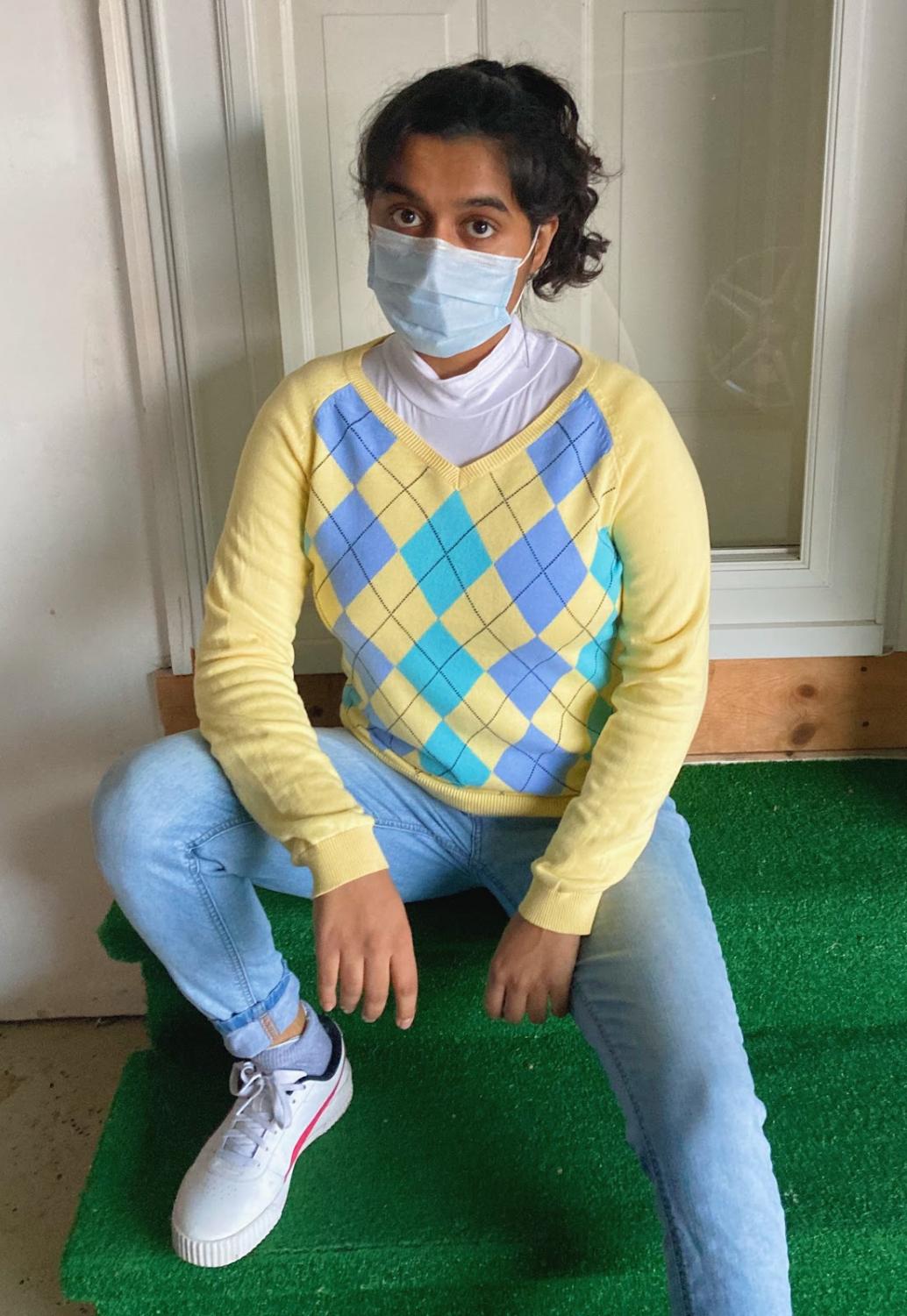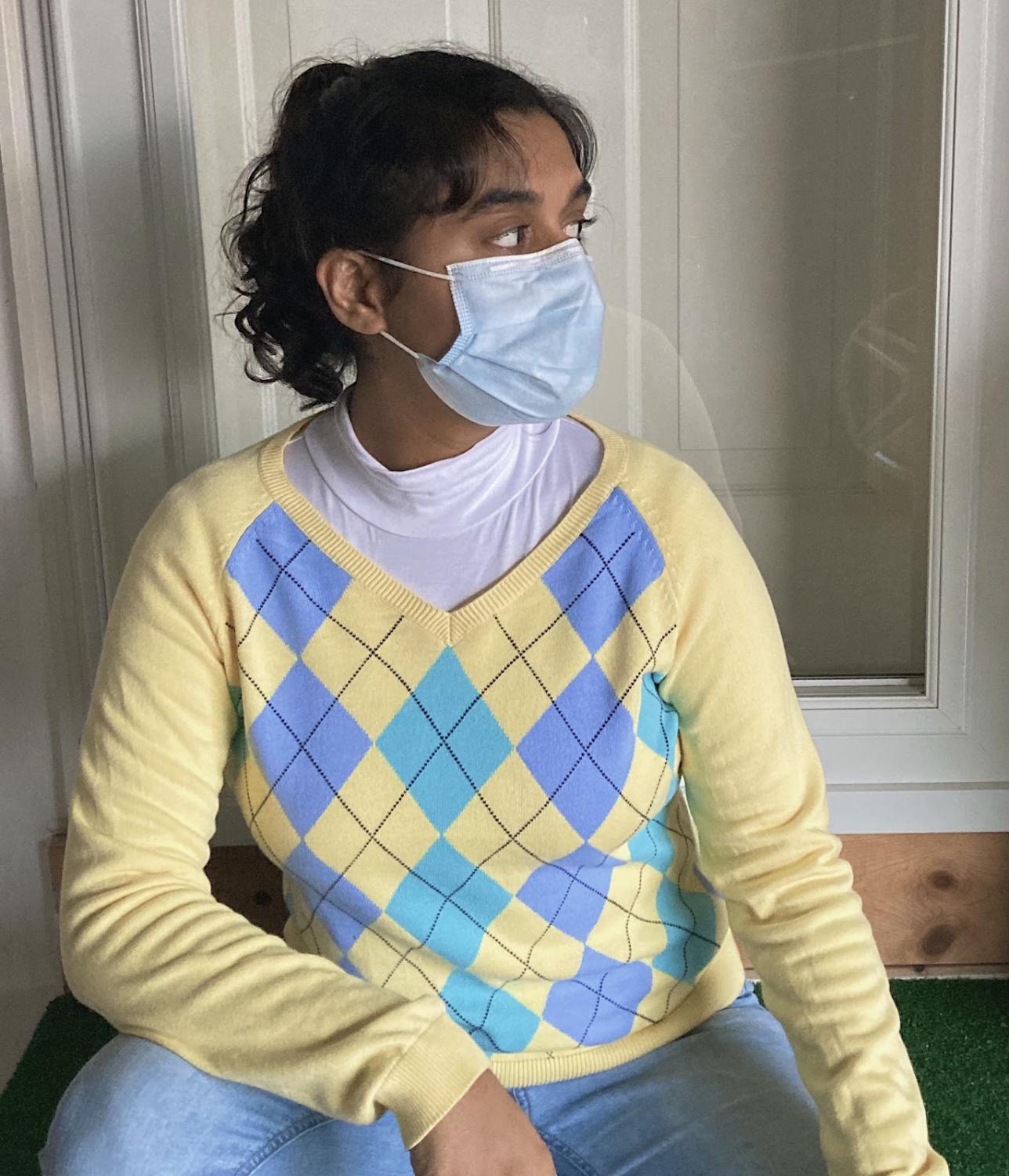 Black Masks:
As they say, black goes with everything. Black masks can complement other dark tones, such as navy blue, dark purples and greens. According to The Trend Spotter, "White, for instance, always works well with black as it achieves a balance between light and dark. But, that combination can also be quite striking due to its contrast." Contrasting, light colors such as white, pink and baby blue can be used to break up all black outfits – think a white t-shirt with black jeans and black mask. The Trend Spotter also says that bold colors (such as red) provide a striking accent when used with black.
Note: The mask I'm wearing is not CDC compliant (due to the valve on it) and is solely for display purposes.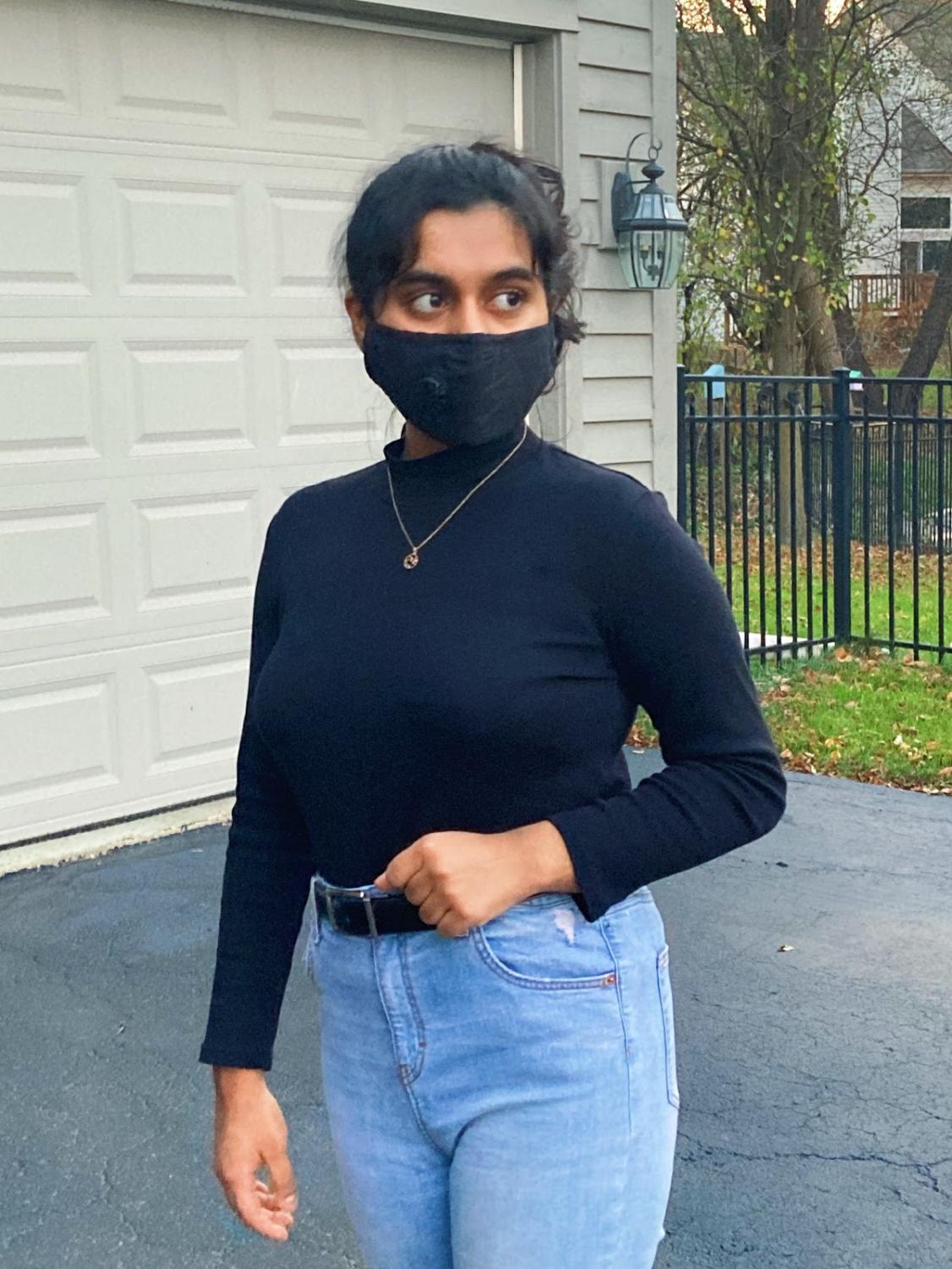 White Masks:
When it comes to masks, white is less the opposite of black and more like black's little sister. Just like black masks, white can be very versatile. White masks look great with any light toned outfit, but can also provide contrast to a dark colored outfit. According to The Trend Spotter, "In general, cool tones, such as black, navy, and light blue work best with white. However, neutral tones like beige and sand can also work well, especially in the warmer months."