Substitute teacher shortage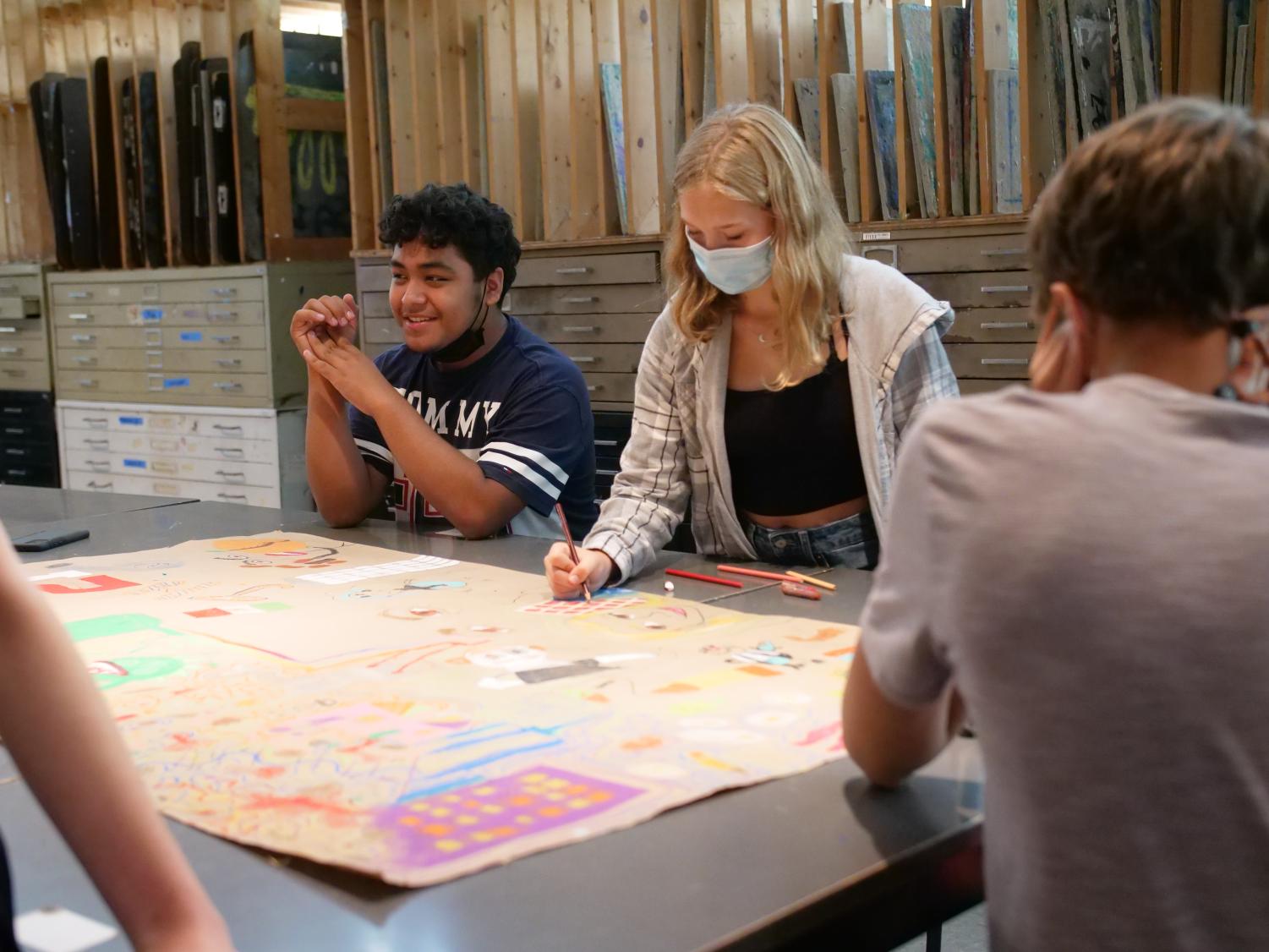 Eighty-eight percent of Illinois School Districts reported that they have a teacher shortage. 96 percent of those same districts said they have problems finding substitute teachers. The Illinois Association of the Regional Superintendent of Schools (IARSS) recently came to this conclusion after surveying 591 out of 853 districts in Illinois. There is a dire need for substitute teachers in Illinois schools post pandemic and is something the district is working on addressing.
"It is significant," Principal Steve Mcwilliams said. "Though I wouldn't say it's as extremely significant anymore because we have done some things to mitigate the effects of it."
To combat the problem of the substitute teacher shortage and to ensure teaching isn't interrupted, District 220 issued a 20 percent pay bonus to all subs. The solution was made in order to encourage substitute teachers to take available jobs.
"Kind of a temporary solution is that the district office has put a bonus on to the substitutes, so they get a daily salary," McWilliams said. "We're pulling substitute teachers from neighboring districts because they could pay better to come here."
As teachers are needed all around the school as subs and fill-in teachers, the district not only added a bonus to substitute teacher pay, but also instated the cancellation of teacher meetings during school.
"We've had to pull teachers off of hall posts and some other assignments to make sure that we've got covers for that. We've canceled or postponed a lot of the meetings that we used to have during the day that included cohorts of teachers. We're trying to do that on in-service days and in different venues, so that we don't have to use substitutes for that," McWilliams said.
Due to the shortage, there is a realistic possibility of a class not having a teacher available to them. While this situation hasn't occurred, the district developed a plan in order to combat it.
"If we get to that situation, there's the potential of hosting classes remotely in the auditorium, where students just work on their iPads. I think that's probably the solution," McWilliams said. "At some point, you might just have to say we can't do a class. So thankfully, we haven't gotten to that point."
Thankfully in Barrington, the large staff and administration are willing to put down some of their own time to fill in for the substitute teacher gaps and to prevent those situations from occurring. But filling in for other teachers can be tiring for some, as it takes away time from their breaks.
"The problem that we see is that it can lead to burnout and staff not having enough time to enjoy their personal time," Human Resources substitute and Operations Support Monica Shore said. "Luckily, we have many staff members who have hearts of gold. They are always willing to step up and help out when there are shortages or other staff in need."
While staff are able to fill-in during their breaks, it can also require them to miss time originally allotted to themselves, including lunch periods and time to grade, but the optional and additional income job is a reassurance in times of emergency.
"Definitely since it's on your off hours, it cuts into the amount of time throughout the week to meet with students or to accomplish other tasks. But a lot of times, you can still do some odds and ends kind of work while you're filling in or helping out," English teacher Tessa Mulvaney said. "Especially in the middle of a global pandemic, it's nice to know if I had an emergency that another staff member would step up to help me out. I think a lot of staff members feel that way, that we try to fill in when we can, knowing that if we were in that situation, we would want the same."
Your donation will support the student journalists at Barrington High School! Your contribution will allow us to produce our publication and cover our annual website hosting costs.