Review: Andor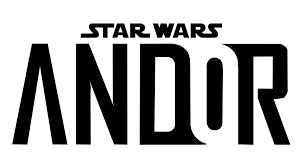 There is a time in our lives when some of us need to accept that we are giant nerds. And that's ok. For most of my life, I tried to pretend that I wasn't one. One of the things I kept myself from was Star Wars, just so I could play the, "I'm a nerd, but I'm not that much of a nerd" card.
But I have to admit the new Star Wars TV show is pretty great.
For those of you who don't know, Disney Plus has been on a Star Wars rampage over the last couple of years, with so many TV shows churned out that I'm surprised they have any ideas left.
Andor follows Cassian Andor, a character who first appeared in the prequel-to-the-originals-but-after-the-prequels movie Rogue One, a stunning masterpiece that should be watched by all. The movie was tragic, heartbreaking and put into context the original Star Wars movie (which is A New Hope by the way, released first but actually canonically third – well, fourth counting Rogue One – because of the prequel series; it's ok, I don't understand it either).
After watching the first (fourth – whatever) Star Wars movie, I found it strange how the movie starts in the middle of a conflict without giving you a lot of exposition. With the context given in Rogue One and Andor, the movie is more digestible for a first-time viewer.
However, what's the point of a prequel series if you know exactly what is going to happen to the main character at the end of the line? This isn't a problem with Star Wars – this is a problem with prequels – but still a bit disappointing. Have we totally given up on the current timeline? (Rightfully so, but still.)
At the start of the show, you're shown a rather confusing situation. Cassian, who is supposed to be the "good guy", murders two police officers in cold blood, and the "bad guy", an overachieving police officer of some kind, attempts to bring him to justice. It's strange, and quite different from his character in Rogue One, which is this freedom-fighting, do-gooding Rebellion pilot. In this show, he's a deadbeat murderer who harasses his friends for money.
One of my favorite parts about the Star Wars movies is the music. I study to most of the soundtracks, and John William's music in the first episode adds that hidden depth to the story that the Star Wars movies have always boasted. I've been warned that it goes downhill fast though, which is really disappointing.
In conclusion, the show has an interesting plot and a huge amount of potential, but the first episode is mostly exposition and character-building. The music is solid (at least in the first episode) and the visuals are generally quite dark and bleak, highlighting the effects of rebellion and oppression on the "normal people" in the universe. I think the show is definitely best enjoyed after watching Rogue One, so you have some background, but, like most of the Star Wars TV shows, it's not exactly necessary.
Your donation will support the student journalists of Barrington High School - IL! Your contribution will allow us to produce our publication and cover our annual website hosting costs!